Red Dead Online's economy to get tweaked in new update
Community uproar prompts Rockstar to fix Red Dead Online's heavy-handed economy.

Published Mon, Dec 3 2018 6:17 PM CST
|
Updated Tue, Nov 3 2020 11:50 AM CST
Red Dead Online's miserly in-game economy will soon change into something more forgiving.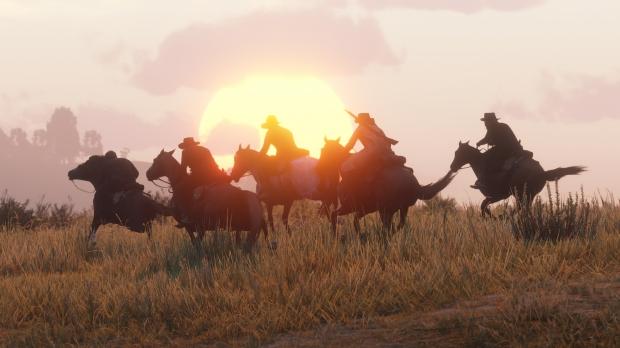 Red Dead Redemption 2's online mode, Red Dead Online, is designed to do two things: keep people playing for as long as possible, and keep them paying as long as possible via microtransactions. But the latter completely depends on the former, and without proper rewarding, engaging activities the cash simply won't flow. With a dramatically disrupted in-game economy that required tons of investment to earn meager premium currency, the Red Dead Online beta painted a harsh, microtransaction-driven picture of the mode's future. While Rockstar doesn't sell the premium currency for real money yet, gamers are worried once the microtransaction switch is flipped that RDO will become immensely greed-driven.
But now Rockstar Games pledges to fix RDO's digital economy in a bid to make things more enjoyable for everyone. The developer says new updates are coming to Red Dead Online as early as this week and the economy will be a major focus.
"Your feedback from these early days will be instrumental in helping formulate updates to every aspect of the experience.

"Our current areas of focus include the in-game economy, which will require some additional balancing in order to ensure all activities are appropriately rewarding and fun, as well as some persistent bugs that are causing some players to be kicked from sessions.

"The game has been developed so that we will be able to quickly make any adjustments like these, and we plan to get updates out as early as the end of this week with more updates to come next week.

"Feedback from the community has been invaluable, and we will continue to keep you regularly update as this progress."
I think Take-Two and Rockstar won't be too heavy-handed with microtransactions, but the game will undoubtedly be weighted towards those purchases. Red Dead Online should mirror GTA Online's long-standing track record in scope and implementation; we should see lots of content-driven updates that're fueled by microtransaction revenues, as well as new promos and strategies roll out in the coming months.
There's no word when Red Dead Online will be ready for its full launch, but this beta test is massively important to ironing out all the bugs and finer details.
Related Tags