Analyst: publishers are myopic about microtransactions
Publishers, blinded by billions, need to be more flexible about microtransactions and re-think engagement strategies.

Published Tue, Nov 27 2018 12:43 PM CST
|
Updated Tue, Nov 3 2020 11:50 AM CST
Publishers have tunnel vision on how to monetize their games and it's holding them back, says industry analyst Michael Pachter.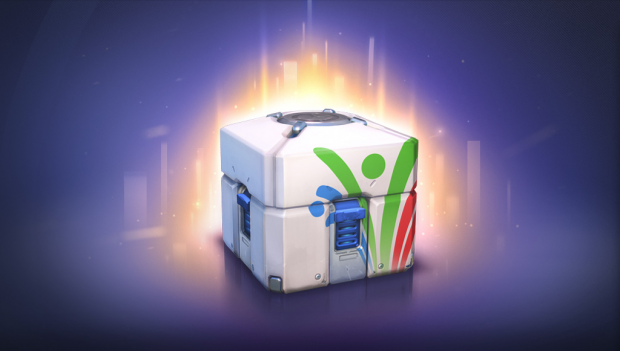 Microtransactions, season passes, DLC and subscriptions are contentious points in game communities...but they don't necessarily have to be. It's possible for developers and publishers to properly monetize their games in a favorable way; Path of Exile, for example, does this with cosmetic-only purchases. There's lots of potential to engage and monetize even further without pissing off gamers, but publishers have to widen their views past the billion dollar lootbox market and pay-to-play scheme.
In order to really tap the potential for monetization, publishers have to be more flexible and be willing to give away freebies in exchange for farther reach. The current structure is rigid and typically sees a buy-to-play game accompanied by a free-to-play monetization structure that thrives on a linear but cycling formula: full game sales, engagement, and monetization (I've outlined how service games work in my Fallout 76 article).
But this archaic cycle needs some tweaking.
Wedbush Securites analyst Michael Pachter says publishers should give away their games for free after a period, essentially trading off the full game sales aspect for a wider engagement scope, which of course raises monetization potential long-term.
"The model I think that would make sense to change is how microtransactions are implemented. I spoke to EA about this three or four years ago and they laughed at me," Pachter said in a recent interview with Josiah Renaudin on The 1099.
"I asked them: 'Why would you not, with every copy of FIFA, just give everyone who buys the game $60 in gold to spend in Ultimate Team?' Every single person who buys Ultimate Team would try it--that's 60 free dollars--and then Andrew Wilson actually said: 'Well we have people spending $300 in that game, and now they'd spend $240.'
"I asked him how many free-to-play games he played, he just said Ultimate Team. I play about 30. So I'd spend about $300 a year on them and with [the way I'm advising] I'd spend $360. Try it, you'll learn."
Pachter essentially tells publishers to give away premium currency with every buy-to-play version of their live games so users not only try the online modes, but are then strongly incentivized towards continuing their live experience. This essentially churns engagement and pushes users even harder towards buying in-game content.
EA is reticent to change its ways, though. EA's digital live service games made double its full game sales for Fiscal Q2'19 and clearly show the company's present and future plans. It raked in $328 million from live services in the quarter, or about 25% of its total net bookings and about 61% of its digital earnings. The publisher expects to make $3.805 billion from digital net bookings (of which are driven by live services), or a whopping 74% of its total $5.150 billion projected earnings for the full fiscal year.
(Continued below)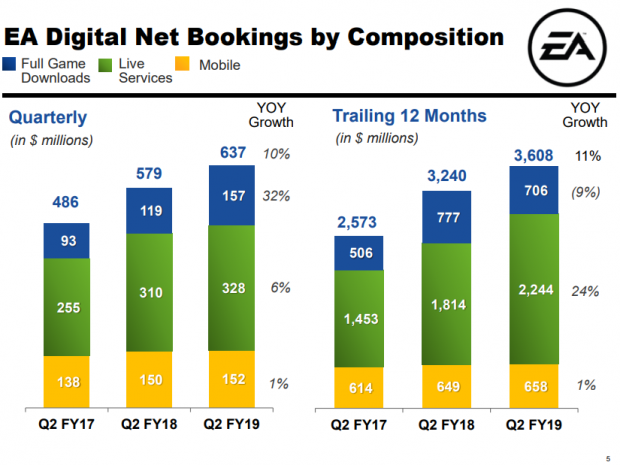 Read more: EA: monetization, when done right, can enhance our games
The analyst goes on to talk about how Blizzard could use this with Overwatch. The billion-dollar FPS should go free-to-play, he says, thus maximizing its reach potential and igniting engagement (which in turn naturally ignites monetization as a result). And Blizzard could just make it up to fans who bought the game by giving them free lootboxes and other goods.
"I had this discussion to Blizzard about Overwatch about 6-8 months ago. And I asked Mike Morhaime: 'Why don't you guys make Overwatch free-to-play?' And only for the Overwatch League. Why wouldn't you want to have hundreds of millions of people that play Overwatch watch the League, then you'd have more ad revenue, the owners would be happy, and the athletes would be happy because they have giant audiences.
"And [Morhaime] is like: 'Well yeah, we'd love to do that but it'd betray the 30 million people who bought Overwatch.' [In that case] you just give everyone $60 in gold in the game. It's easy to tell who bought the game and who's playing F2P. Just give them a full credit for everything they've ever spent on the game and they'd be happy.
"So I think that the publishers are myopic in how they think about their audience and how to monetize their audience. I do think the sale model is flawed, and I think the microtransaction model has flaws but generally is a better model. And the trick is how do you wean yourself as a publisher from selling 25 million copies of Call of Duty at $60 a year into a purely free-to-play model, and the answer is: give people $60 worth of gold."
(Continued below)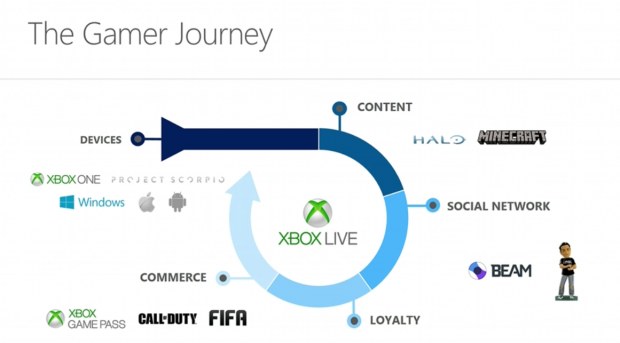 Microsoft's engagement strategy with Xbox LIVE illustrates how the business model works for storefronts and games, and how cyclic it is.
Pachter's points about narrow-sighted monetization do ring true. We're seeing games whose monetization structure ultimately breaks down over time due to poor planning, implementation, or improper engagement, and it usually ends up killing live games (or worse, turning them into lukewarm puddles).
I predicted this could happen with Fallout 76 thanks to its premium buy-to-play cost and imbalanced engagement, which will have a direct negative impact on its cosmetic microtransaction earnings.
At the same time, publishers' myopia is a hardwired into their business. EA, Take-Two, Ubisoft, Activision-Blizzard and even Microsoft and Sony wouldn't be embracing these strategies if they didn't make billions, but we're starting to see cracks in the structures, too. Call of Duty Black Ops 4 has been widely criticized for its microtransaction storefront, Destiny 2 is being hammered by fans (and even Activision is unhappy), and EA could face an exodus of paying users over time with Battlefield V's tiered service plan.
And there's the dreaded lootbox controversy which has caused many major games-makers to pivot to cosmetic-only microtransactions. This has forced teams to re-think their plans and be more creative, which is a good thing, but also reveals even more flaws in the engagement models that power today's biggest games.
Publishers have made the current market what it is today, but they also have to be willing to adapt towards a new one, and this could mean interesting things for the industry as a whole.
Related Tags