New Dragon Age could be mainline sequel
A BioWare dev hints the next Dragon Age should be a big mainline game...but it might be a long time coming.

Published Wed, Apr 25 2018 6:25 PM CDT
|
Updated Tue, Nov 3 2020 11:52 AM CST
BioWare's next Dragon Age game is in the works, but with its new juggernaut release Anthem on the horizon, the game could take some time before it releases...but it also could be a big AAA mainline game.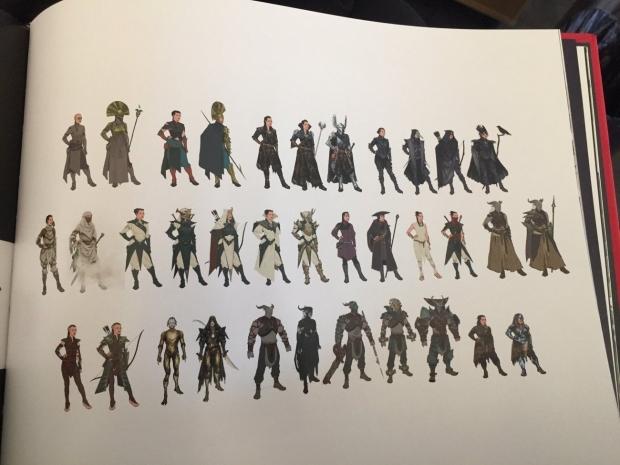 We've known for a while that BioWare is making a new Dragon Age game, and that Sunless Sea's Alexis Kennedy is helping the devs write a portion of the game. All of the info we know so far strongly hints the game will be a big-budget affair versus a smaller-scale spin-off (Mass Effect: Andromeda's failures notwithstanding). Now BioWare's Mark Darrah might've just hinted the game is a direct sequel.
In a long Twitter thread chronicling Darrah's development career, the BioWare dev outlined everything that led up to his current position as Executive Producer on Anthem, the studio's massively ambitious new online-based action-RPG. At the very end he directly refers to the next Dragon Age game as "DA4", and says that he's the exec producer on that project too.
Read Also: New Dragon Age game could be big-budget, not RTS spinoff
But given how big Anthem is--BioWare's full arsenal of studios and developers are coming together to make the game--it's likely the new Dragon Age game is a far ways off.
Also remember it's highly likely that Anthem will have live services baked into its online "genre-melded" experience, meaning BioWare will now have two big live-based games to manage: The Old Republic and Anthem.
Once Anthem is up and running smoothly it's likely a portion of the studio will transition its focus onto Dragon Age 4 (or whatever the game is called) to beef up development. It's unclear how long the game has been in the works, and has likely been in semi-early stages for at least a year now, but we probably won't see any new info at E3 2018 because Anthem and the next Battlefield game should be the big EA stars.
Related Tags