BioWare alum Mike Laidlaw working on new Ubisoft game
Ubisoft's Quebec studio nabs Dragon Age veteran for a new project, possibly new IP.
Published Dec 5, 2018 3:17 PM CST
|
Updated Tue, Nov 3 2020 11:50 AM CST
2 minutes & 46 seconds read time
Mike Laidlaw spent 14 years at BioWare and was instrumental in molding numerous RPG series like Dragon Age. After leaving BioWare, the dev is now lending his talents to Ubisoft for a new unannounced project.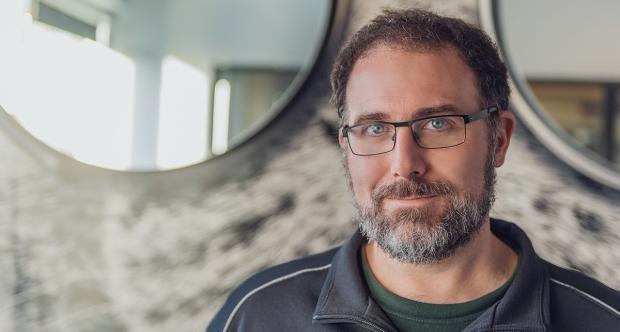 Ex-BioWare creative director Mike Laidlaw has joined Ubisoft Quebec, the company today announced. So what is Laidlaw working on? Although Ubisoft Quebec just shipped Assassin's Creed: Odyssey, the studio has been working closely with Laidlaw for the past nine months. Given Laidlaw's background for developing and shaping RPG experiences it's possible the project is a new IP or perhaps another entry into the Assassin's Creed franchise.
Development of major games like Assassin's Creed typically rotates across Ubisoft's various studios (Origins was made by Ubi Montreal, Odyssey came from Ubi Quebec) so it may not be a new AC game. At the same time Odyssey has pushed the series farther and farther into RPG territory, and Ubisoft wants to continue melding role-playing and action with intermingled live elements. Laidlaw could help morph the franchise into a more hardcore-based RPG of sorts.
At the same time Laidlaw could be working on a brand new IP. We think this is more likely. Ubisoft Quebec is expanding rapidly: it's opening a second branch and is hiring 200 more developers, all of which is likely a result of the new game's production. Ubi Quebec says it will "think big" and "create outstanding worlds."
"We are thrilled to welcome Mike into the Ubisoft Quebec family", mentioned Patrick Klaus, studio Managing Director. "With his vast experience and his unique creative vision, we know he will bring something bold to the studio."

Senior Producer Jeff Skalski added: "Having Mike join our team and studio is a game changer and we're excited to have him onboard. He's the perfect fit for our project and I can't wait for everyone to experience the results."

Mike Laidlaw joins Ubisoft Quebec at a key moment for the studio, with the recent announcement of the creation of 200 new jobs and the opening of a second site in the Saint-Roch neighborhood. Over the past three years, Ubisoft Quebec successfully led Assassin's Creed Odyssey, the latest installment of the popular franchise, which hit stores on October 5, 2018. With its growing teams and the momentum on their side, Ubisoft Quebec thinks big and promises to keep on creating outstanding worlds, both immersive and innovative.
Sadly Ubisoft's financial documents have been light on new game and IP teases as of late, so we can't glean many clues from its presentations. But Ubisoft's six-month R&D spending for FY19 has gone up 46% year-over-year to 272 million euros, strongly indicating something (or many somethings) big is in development.
Whatever Laidlaw and Ubisoft Quebec are working on, expect it to have online-based live services of some kind. Ubisoft confirmed that all of its games will have live elements in the past, and the company sees recurring microtransaction revenues as a strong buffer to its engagement-driven strategy.
Case in point: Ubisoft expects to make 30% of its projected FY19 earnings of 2.05 billion euros from Player Recurring Investment microtransactions, or about 614 million euros.
Related Tags