PS5 controller may have touchscreen
New patents hint Sony's next-gen PS5 may have a touchscreen-enabled controller.

Published Mon, Nov 12 2018 5:33 PM CST
|
Updated Tue, Nov 3 2020 11:50 AM CST
An updated patent may hint at Sony's plans with the DualShock 5 controller.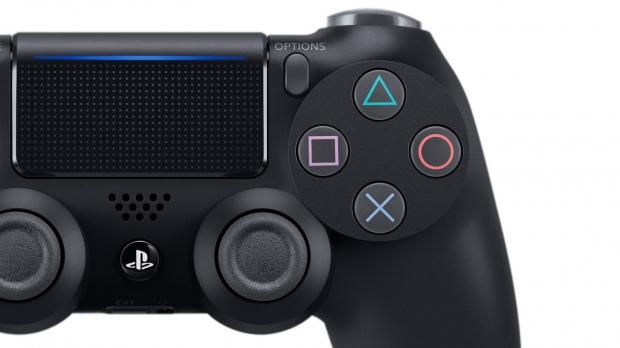 Sony is making a next-gen PlayStation 5 console, and no new PlayStation is complete without an updated DualShock controller. Based on the current DualShock 4 it's hard to imagine what Sony could add to the device outside of basic improvements (the hanging triggers are annoying, the touchpad is kind of obsolete, etc). But a freshly updated patent gives some clues on changes including a more interactive touchscreen panel.
"A controller for interfacing wirelessly with a computing device is provided, including the following: a touchscreen defined along the top surface of the main body between the first and second extension," reads the patent. But before we get too excited, the patent is an extension of previously filed patents for other controllers (like the DualShock 3) and explicitly describes the current DualShock 4 controller to a tee.
The PS4's controller technically has a touch panel that's used for various functions, including in-game and multimedia features. Everything I see in the patent basically describes the DualShock 4 and it's possible the patent itself has been summarily updated with small changes and notation tweaks.
This could mean one of two things: the DualShock 5 that comes with the PlayStation 5 is nearly identical to the DualShock 4, strongly hinting at an iterative-style system. This aligns with previous reports that the PS5 won't be a dramatic departure from the PS4, despite sources telling TweakTown that the new console will be powered by AMD's higher-end Navi tech.
The other possibility is that the patent is simply for the DualShock 4 controller and nothing else (which seems exceedingly likely based on what I see in the patent itself).
This update could simply be Sony extending the status of the patent itself to keep it active instead of a newly filed one (and this doesn't appear to be new at all).
Sony will probably reveal the PS5 sometime in 2019 and target a 2020 launch. It's likely that the PlayStation 5 will be backward compatible and play existing PS4 games, too.
Related Tags