PS5 may not be much different than PS4, publishers say
Sony's current PlayStation 4 platform family will likely live alongside its new PS5 console, and the new system may not be that different.

Published Oct 9, 2018 4:51 PM CDT
|
Updated Tue, Nov 3 2020 11:50 AM CST
Sony is indeed making a new PlayStation console successor--dubbed the PS5--but sources say the system may not be a huge step above the current PS4 platform.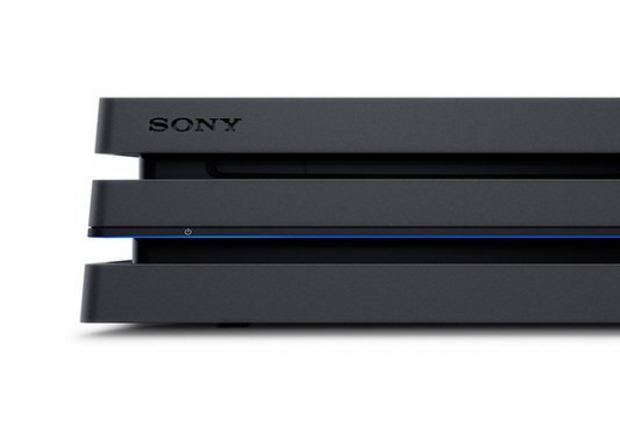 Long ago I said that a traditional console reset with the PS5 could cause Sony lots of problems. Essentially my point was that the PS5 could alienate Sony's massive 82.2 million install base with the PS4 if it simply resets everything the way the SNES did with the NES. This blow will be severely lessened if the PS5 can play PS4 games via backward compatibility, which patents suggest may happen, but an iterative or synergistic approach would be most beneficial. Now sources say that the PS5 could indeed follow this path.
Publisher sources familiar with early concepts of Sony's next-gen PlayStation tell The Financial Times the system isn't a major step above the current PS4 family. The PS5, the sources say, could be closer to the current PS4 family insofar as architecture. Exact details remain unknown, but sources told TweakTown that the next-gen PlayStation 5 could be powered by AMD's new Navi graphics technology in a scaled form factor to enable advanced 4K gaming and performance.
There's two takeaways here. Sony wants to ensure the PS4 platform lives on for years to come simply because of its market dominance--everyone already owns a PS4 and Sony probably won't phase them out any time soon--and it's possible the PS5 could fold into the current PS4 ecosystem rather than redefine it. Another takeaway is that the system could be iterative in scope but next-gen in power: rather than a half-step like the PS4 Pro, the PS5 could be a full step in horsepower but also link with the PS4 platform in key ways (services, PSN, cross-platform play, games releases on both platforms, etc).
Despite the PS4's importance Sony believes that the console ecosystem must move forward.
"At this point, what I can say is it's necessary to have a next-generation hardware," Sony exec Kenichiro Yoshida told The Financial Times.
The company has been laying key foundations for its new hardware for years now. We've seen the PS4 firmware continually being updated with new content, features, and functionality, as well as an evolution in Sony's services that bind all of its hardware together.
More recently Sony has proven its willingness to adapt to market trends with a number of key moves. First, Sony has reversed its stance on cross-play and will slowly open the doors that remained locked to PS4 players. Secondly, it has enabled offline game downloads on its previously streaming-only PlayStation Now service, thereby making it much more competitive against Microsoft's Game Pass subscription.
It'll be interesting to see the new evolution of PlayStation hardware, but remember that Sony has spent millions upon millions establishing the PS4 ecosystem and it's not about to flip a reset switch. If anything the PS5 will fold organically with the PS4, and this could indicate iterative-based hardware, software, or both.
Analysts believe the PS5 could launch as early as 2019, but a 2020 release may be more likely.
Related Tags