Spyro Reignited Trilogy requires day 1 patch of games 2&3
Activision says Spyro Reignited Triology will be shipping with a required day 1 patch.

Published Wed, Oct 31 2018 4:00 AM CDT
|
Updated Tue, Nov 3 2020 11:50 AM CST
We are just a little less than a month from the release of the Spyro Reignited Trilogy and Activision has confirmed that our favorite purple dragon will be arriving with a day one patch.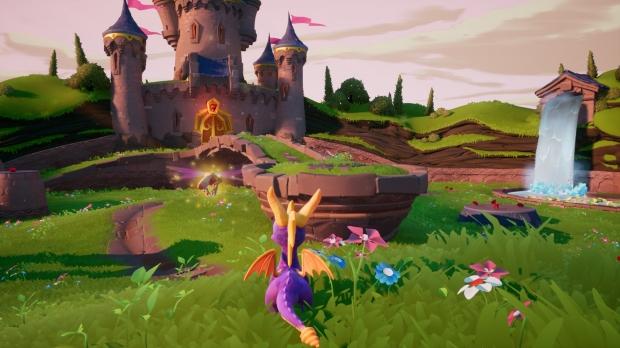 Back in early August, I reported on Activision revealing on their website that Spyro "games 2 and 3 require download via internet", many fans weren't happy with this decision as when purchasing a physical copy of the game the expectation is to just be able to put in the disc and play the game immediately. This sadly won't be the case, as Activision have said in a statement to IGN that the initial disc will ship with entire first game and a subset of levels from games 2 & 3.
The official statement to IGN reads as follows: "The trilogy will ship with content from each of the three games, including the entire first game and a subset of levels from games 2 and 3. In order for the full Reignited Trilogy offerings, a day one update is required." Most users that are opting for the physical purchase of the game decide to do so due to their poor internet connection speed or overall lack of internet data. Requiring players to have an update of around 2 whole games size is not a great way to make these fans happy, especially the ones that were under the impression that all three games would come loaded onto 1,2 or even 3 discs.
Related Tags