GTA 6 in Trump's America? Rockstar thankful it's not coming
Rockstar's Dan Houser is glad they're not making GTA 6 during these turbulent times.

Published Wed, Oct 24 2018 5:39 PM CDT
|
Updated Tue, Nov 3 2020 11:50 AM CST
Today's cultural landscape makes for a veritable battleground of social issues--the kinds of things that Rockstar Games uses for fuel for its Grand Theft Auto fire. But company exec Dan Houser is glad GTA 6 isn't happening during these tumultuous times.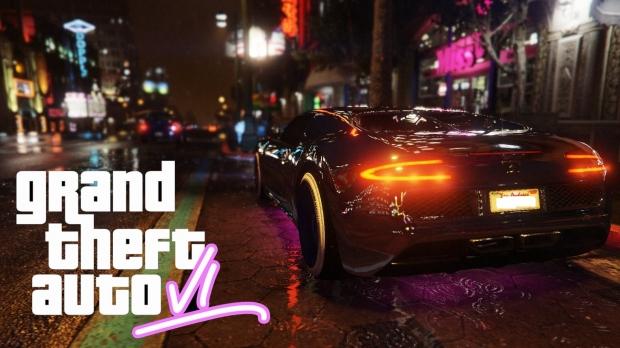 Like South Park, Grand Theft Auto games make fun of everything. Topics like politics, social issues, technology trends, film motifs, and cultural stereotypes are all lampooned and satirized in crude, often ridiculous ways. The series is a playground for this kind of violent and chaotic humor: whole metropolises are stages whose acts are filled to the brim with offensive jokes, themes, and vice. This has always been the formula for GTA, but today's political world is changing so much that Rockstar could have a hard time keeping up with relevant satire.
In a recent interview with GQ, Rockstar's Dan Houser expressed relief that GTA 6 wasn't happening during Trump's divided America:
"It's really unclear what we would even do with it, let alone how upset people would get with whatever we did. Both intense liberal progression and intense conservatism are both very militant, and very angry. It is scary but it's also strange, and yet both of them seem occasionally to veer towards the absurd. It's hard to satirize for those reasons. Some of the stuff you see is straightforwardly beyond satire. It would be out of date within two minutes, everything is changing so fast."
Rockstar is undoubtedly working on Grand Theft Auto 6, and probably has been for a while now. Remember that big-name studios typically work on multiple projects at one time. But that doesn't mean GTA 6 is close to happening; Red Dead Redemption 2 is a monumental achievement insofar as development work, and represents years upon years of massively demanding work.
At the same time, though, Rockstar's Dan Houser has a penchant for rewriting and scrapping tons of content while developing games. So it's possible whatever work for GTA 6 has been changed or outright thrown out--especially in light of the co-founder's recent words.
We probably shouldn't expect GTA 6 until 2023 or thereabouts when next-gen consoles are beefier and primed for more expansive performance. This could happen during the PlayStation 5 and Xbox Scarlett phase, or perhaps during that generation's inevitable mid-cycle iterative refresh.
Red Dead Redemption 2 was built from the ground up for the PS4 Pro and Xbox One X generation, and the same should be true for GTA 6 when it's in full development.
Related Tags