Spyro Reignited Trilogy launch trailer scorches November 13
Spyro Reignited Trilogy launch trailer flies in, prepare for the adventure to begin on November 13th.

Published Wed, Oct 24 2018 2:00 AM CDT
|
Updated Tue, Nov 3 2020 11:50 AM CST
So you are a fan of the iconic purple dragon? Well, prepare your fire blankets as the Spyro Reignited Trilogy has scorched its way into the release date of November 13th with its new launch trailer.
For those that have not been all caught up with the Spyro Reignited Trilogy, players will have available to them the three original Spyro games but completely remastered. The titles that will be included within the Reignited Trilogy will include: Spyro, Spyro 2: Ripto's Rage and Spyro: Year of the Dragon.
The above launch trailer showcases the graphical improvements that have been made by developers Toys for Bob. The trailer gives us a great comparison between the original games and the upcoming trilogy release, which showcases further to players the amount of effort Toys for Bob has poured into this remaster, it truly is impressive. Old school players should note that there is an option to switch between the classic Spyro music and the remastered tracks, so if you want to go full retro audio wise, you are more than welcome too. Spyro Reignited Triology is planned for release on November 13th on the Xbox One and PS4.
In other news about the Spyro Reignited Trilogy, I have previously reported on the trilogy shipping on 1 disc, but the other two titles included within the package arriving as DLC's, check that story out here. If you want to check out some gameplay for the title to help you consider whether its worth you picking it up or not, check out 12 minutes of gameplay footage here.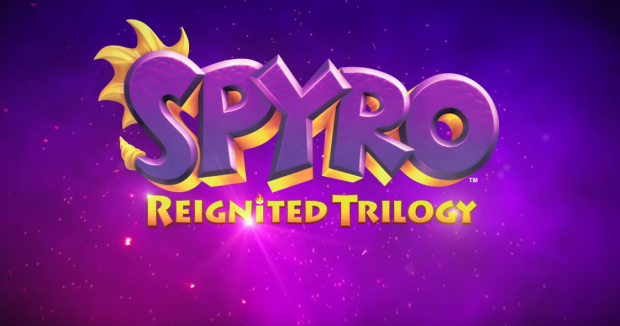 Related Tags