12 gorgeous minutes of Spyro Reignited gameplay footage
PlayStation Underground has released a beautiful 12 minutes of Spyro Reignited Trilogy gameplay footage.

Published Jul 12, 2018 4:00 AM CDT
|
Updated Tue, Nov 3 2020 11:51 AM CST
As we move closer to the Spyro Reignited Trilogy releasing, PlayStation Underground have gone ahead and showcased a beautiful 12 minutes of gameplay footage from the second game, Spyro 2: Ripto's Rage!
The 12 minutes of gameplay footage also features an interview with the developers of the Reignited Trilogy, Toys for Bob. Toys for Bob discusses the lengths they needed to take to get Spyro to exactly where they wanted, they also took the thoughts of die-hard fans in heavy consideration while going about this process. The Spyro Trilogy has had a fine-toothed comb scrapped through it, with the developers creating their own "Spyro Scout" development tool that allowed them to extract and build on the previous games' code.
According to Toys for Bob, every single aspect seen in the Spyro Reignited Trilogy has been added onto and "modernized" by the developers. Toys for Bob also tried to keep the same animation movement, in hopes of bringing that nostalgic feel to returning players. Spyro Reignited Trilogy will be released on the PS4 and Xbox One on September 21st, 2018. For further information regarding the title visit the official Spyro website here.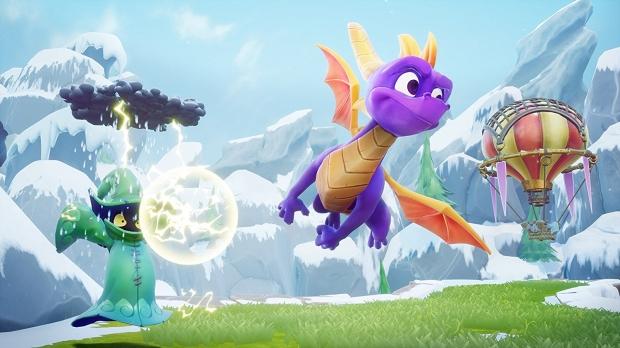 Related Tags