Kingdom Hearts 3 on Switch - Sora DLC for Smash UItimate?
If Square Enix get Kingdom Heats 3 onto the Nintendo Switch could that mean Sora could make it to Smash Ultimate as a DLC character?

Published Wed, Oct 10 2018 1:00 AM CDT
|
Updated Tue, Nov 3 2020 11:50 AM CST
Recent rumors have surfaced and according to a source Square Enix is currently in talks with Nintendo about bringing Kingdom Hearts 3 over to the Nintendo Switch. Does this mean we could see Sora as a DLC character for Super Smash Bros. Ultimate?
According to DreamcastGuy, "an exclusive leak from a friend close to Square-Enix" has revealed to him that the company is currently in talks about bringing over the Kingdom Hearts series and the HD collections to the Nintendo Switch. DreamCastGuy says that the companies 'talks' are mostly consistent of if the decision will be profitable or not, and if the hand-held console has the capabilities of moving massive amounts of units.
Of course as there is has been no announcement or any official information of these "talks" ever happening, these are just rumors at this stage. Square Enix and Nintendo are famous for keeping the leaks as title as they possibly can, even going to the extent to give out false information throughout their company to see where the leaks are coming from. Now that you have that in mind, lets entertain the thought of what COULD happen if Kingdom Hearts 3 makes it to the Nintendo Switch.
There is no doubt in my mind that if Kingdom Hearts 3 made it to the hand-held console that it would sell like hotcakes. I see no disadvantage of bringing the Disney title to the Switch, other Square Enix games such as Octopath Traveler sold more than exceptionally well on Switch and I'd expect the same from both Kingdom Hearts 3 and its predecessors.
If Kingdom Hearts makes its way to the Nintendo Switch what does this mean for future Nintendo games? One game, Super Smash Bros. Ultimate. Every Super Smash Bros. Ultimate fan is sick and tired of hearing about "leaks" for Ultimate, as 90% of them are fabricated lies just for attention. Vergeben, the Smash leaker that called the return of every Smash character and more mentioned last month that a Square Enix representative is on its way to Smash Ultimate. The character would be arriving in either the form of a DLC or included within the games initial roster. Just last week Vergeben took to the GameFAQ forums and said "All that I can say with certainty and confirm like I have before is that their definitely is a Square Enix character coming to the game either at launch or DLC. This is a character I feel is better and safer for everyone involved to be revealed naturally."
Who will this character be? There are a few Square Enix characters on the table, since we have Cloud already in Super Smash Bros we could certainly see an additional Noctis added to the games roster. Another possible Square Enix representative would have to be Sora. Sora would fit perfectly into the game, and as a character with a substantial history and a dedicated fan base I would say either of these two characters would work perfectly. Geno from Super Mario RPG could also be a very possible representative for Square Enix, personally though, I'd say Square Enix and Nintendo will choose a more modern character if a representative was coming to Smash Ultimate.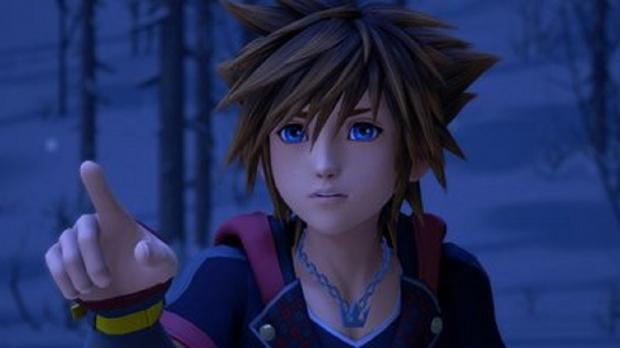 Related Tags