Smash Bros. Ultimate recent leak: Incineroar/Ken/Minecraft
The most recent Super Smash Bros. UItimate leak suggest Ken Masters and Incineroar to be added to the games final roster.

Published Tue, Sep 18 2018 1:00 AM CDT
|
Updated Tue, Nov 3 2020 11:50 AM CST
Many people within the Super Smash Bros. community are completely fed up with the abundance of fake leaks regarding the coming release of Super Smash Bros. Ultimate. The amount of fake leaks I have encountered has forced me to create my own filter for "leaked" information, this means I only trust a handful of sources with the possibility of said information being correct. Vergeben is one of these sources.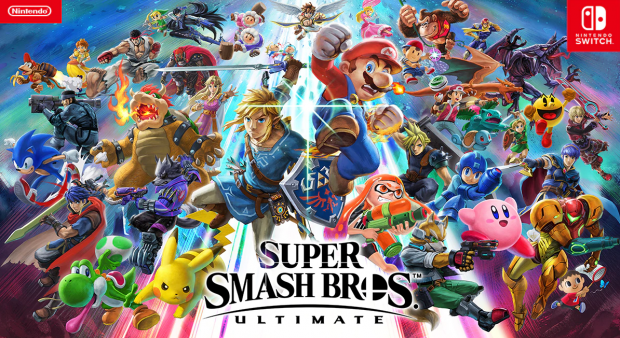 For those that aren't aware of the credentials of Vergeben, the leaker managed to call that Metroids Ridley and Simon Belmont would be joining the games roster. Vergeben also called that all of the characters from the previous Smash Bros. titles would be returning for Super Smash Bros. Ultimate. Now, the known leaker has spoken again, before we get into the details though, please don't take his word for gospel just because he has been previously correct. A healthy amount of skepticism should always be applied when diving into the topic of "leaks" for Super Smash Bros.
With the necessary disclaimers now finished lets get into what has been said. Looking towards a post found on the Gamefaq's forums, Vergeben has said there is to be a coming gen 7 Pokemon. Here is what was exactly said "The gen 7 Pokemon that isn't Decidueye, Lycanroc, or obviously not Mimikyu is Incineroar. I finally heard that it is Incineroar from all my main Smash sources so there you have it." Vergeben continues on to address the rest of the roster, saying "As for the roster, in the very least, Incineroar and Ken are left."
The leaker is claiming that Ken Masters from Street Fighter and Incineroar are still yet to be announced by Nintendo. Vergeben also mentions the 'box' theory that was circling around the news last week, here is what he had to say "I've had people tagging me nonstop for the last day or two about the box theory, so I will address that. I have been in contact with my sources about it. There's no confirmation as of this moment whether or not that will be it for the launch roster. I guess I might as well end by saying that if you think this game won't be supported further after launch, well, that's not a smart assumption to make. The Square Enix character that I heard about is an interesting exception in all of this when it comes to the box theory and my knowledge of there being a character of theirs comes from someone who's never had a habit of being wrong."
As a member of the Smash community, I cannot think of a single time I have seen or heard someone else saying Smash Ultimate "won't be supported further after launch", so I personally think this a bit of a easy call to be correct with which then makes his other claims look more legitimate. Looking at the Ken and Incineroar claims now, this could be entirely possible, I don't know of any evidence for either characters besides just claims that they are coming. Vergeben also claims that Minecraft content will be added in Ultimate, here is what he had to say "Also I have no timeline on when the Minecraft content being announced will be. Only that there will be something. Stage, assist trophy, "possibly" a character. All I know is that there will be Minecraft content that will be part of the game."
As I mentioned above, even though Vergeben has been right with previous claims do take his "leaked" information with a grain of salt. His claims are certainly interesting and I would give them the time of day for a read, but as per usual only time will tell to see if they are true or not. Nintendo's last official confirmation for a new character joining the Smash Ultimate roster was Isabelle, check that out here if you happened to miss it.
Related Tags