PS4 shipments hit 82.2 million
Sony's PS4 console continues gaining sales momentum.

Published Wed, Aug 1 2018 2:52 PM CDT
|
Updated Tue, Nov 3 2020 11:51 AM CST
Sony's PlayStation 4 family of consoles have now shipped more than 80 million units globally, the company recently announced.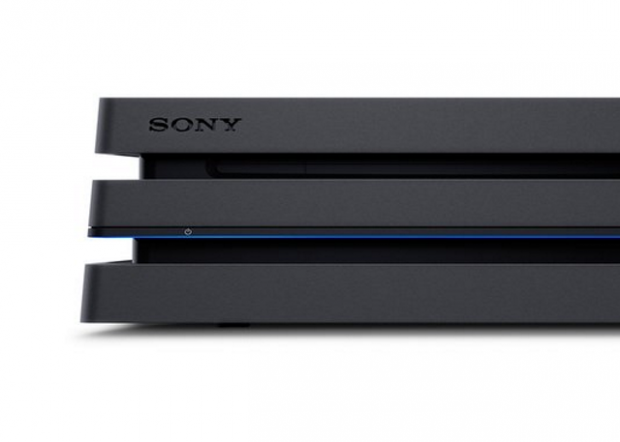 Japanese tech titan Sony recently announced its Q1 earnings for the Fiscal Year 2018 timeline, reporting strong growth in its games segment driven by game and hardware sales. In the three-month period ended June 30, Sony sold 3.2 million PS4 consoles, effectively bringing the system's global cumulative sell-in figures (shipments, not sell-through or actual sales) to 82.2 million.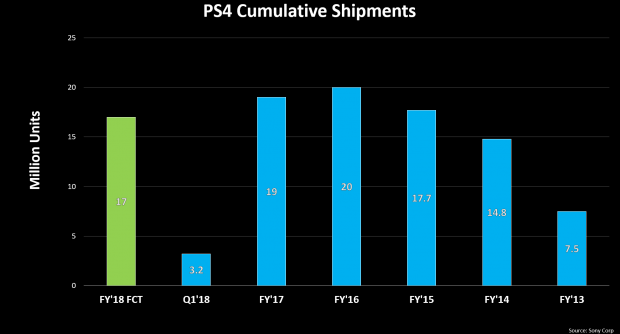 While Sony is putting emphasis on network services with subscriptions like PS Now, PS Vue, and PS Plus, the company is taking a different tact than Microsoft. Rather than doubling-down on engagement strategies like Microsoft, Sony is putting strong effort into robust first-party games like God of War, Insomniac's Spider-Man, Death Stranding and The Last of Us II in an effort to both sell consoles and software.
Sony's earnings show this strategy is working. Software sales increased 5% year-over-year in Q1'18 although hardware sales were down 3% from last year. Digital made up 43% of game sales (the same as last year) thanks to big hits like God of War.
Earnings from software sales in Q1 FY18 are up a mighty 70% YoY to ¥268 billion, and about 3% quarter-over-quarter.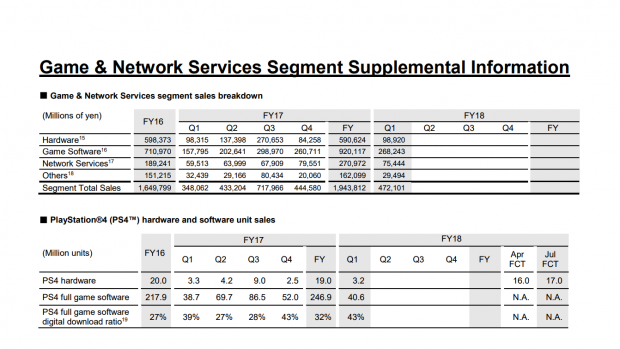 As a result of strong momentum Sony has boosted their original hardware sales target by 1 million, and the company now expects to sell 17 million PS4 consoles in the fiscal year ending March 31, 2019.
"We revised our PS4 hardware unit sales forecast to reflect recent strength in actual sales. Primarily due to the impact of the increase in sales, we upwardly revised our operating income forecast," the company wrote in its earnings report.
Sony is expected to release a new PlayStation 5 console sometime in 2020 or beyond, and it may be powered by a discrete GPU solution rather than an APU.
Recent patents also indicate the PlayStation 5 could be backward compatible with existing PS4 games.
Related Tags