Square Enix to double down on service games
New Final Fantasy games could innovate on FFXV's business model, with mods, online modes, tons of DLC and more.

Published Sun, Sep 23 2018 4:56 PM CDT
|
Updated Tue, Nov 3 2020 11:50 AM CST
Using valuable lessons learned from the Final Fantasy XIV MMO and the unique Final Fantasy XV, Square Enix will focus more on live games to make recurring revenue and tailor-make its games for fans.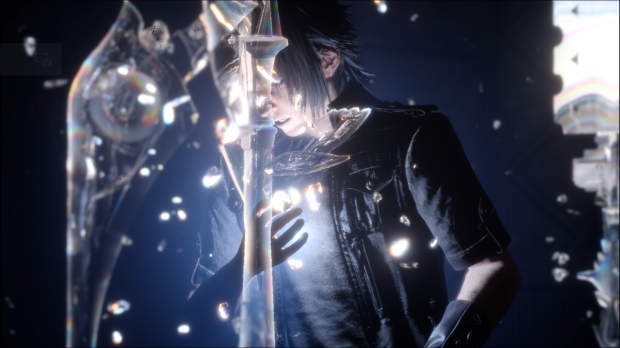 Alongside its thriving MMO business, Luminous Productions will lead the charge into Square Enix's live service plans. The new studio was born from change and strife, and is made up of key FFXV developers including game director Hajime Tabata who iterated, crunched, and took on insurmountable hardships to develop not only the game itself, but the new engine that powered it. Now the team is bringing their hard-earned expertise and powerful Luminous Engine to help push boundaries and blur singleplayer and multiplayer gaming. We've seen threads of this focus with Final Fantasy XV's unique merging of a expansive singleplayer-driven story arc with its MO-style Comrades gametype, both of which have transformed the game into a mini-franchise within itself. In short, FFXV is a gift that keeps on giving, and Square Enix wants more.
Ultimately this means Luminous Productions aims to blend live services with engaging stories--an evolution of what it did with FFXV. The studio is working on AAA games alongside other projects, and we spotted a job listing in March that hinted microtransactions and live services would be included in these games.
Now studio head Hajime Tabata confirms that Luminous Productions' upcoming projects will all have an online bent.
"All our future businesses and projects are all going to be service-based," Tabata told Polygon in a recent interview. But don't expect the everyday EA-style monetization strategies littered with artificial grinds. The studio wants to do something different.
The real strategy here is two-fold. Live service games offer tremendous advantages for developers, such as getting real-time feedback and metrics that can be used to mold the experience around what players actually want. This fosters goodwill and positivity within the community, and a happy community is much more likely to be successfully engaged and invested in the game itself.
"We don't directly respond to every single piece of feedback. It's more that we accumulate all the feedback that comes in and try to determine the best possible solution. It's rare that the development side and the customer side are kind of on the same page as far as what we want to do next," Tabata enumerated.
"But as much as possible, we want to ask, 'How does this sound? How does this kind of activity sound?' to users based on the general feedback that we receive from them."
(Cont. below)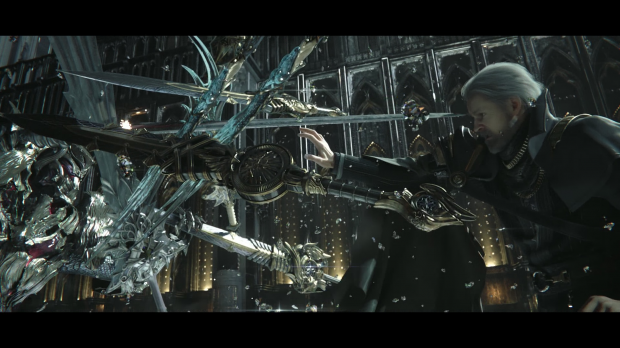 Read Also: How Final Fantasy XV made Square Enix devs 'tougher and faster'
Secondly, live services offer recurring revenue sources for publishers. Activision-Blizzard and EA make billions from microtransactions alone, and competitors like Ubisoft and Take-Two see success by mingling singleplayer games with multiplayer business models.
But remember this doesn't automatically mean piecemeal microtransactions will be in future Luminous Productions games. Final Fantasy XV could be considered a "live" game as it uses a strong blend of season pass DLC alongside the engagement-driven Comrades mode.
As a result of this ambitious service-based plan--which included steady optimizations, tireless tweaking, tons of events and extra content, and a more refined and thought-out roadmap--Final Fantasy XV enjoyed tremendous sales momentum on all platforms. The game was even given new life on PC with the advent of customized, user-created mod support.
Ultimately we should expect a similar focus with the studio's future games, not necessarily microtransaction-ridden online games that're designed to squeeze you for more virtual currency. Square Enix is known for delivering grand, sweeping adventures in its Final Fantasy series, and I'm expecting interesting things from whatever Luminous Productions is working on next.
Related Tags