DICE won't make Battlefield V's battle royale mode
DICE hands off Battlefield V's battle royale mode to another dev.

Published Sun, Aug 26 2018 2:31 PM CDT
|
Updated Tue, Nov 3 2020 11:51 AM CST
DICE will focus on Battlefield V's core development while another studio handles the game's battle royale mode, but this is just how EA dev studios work.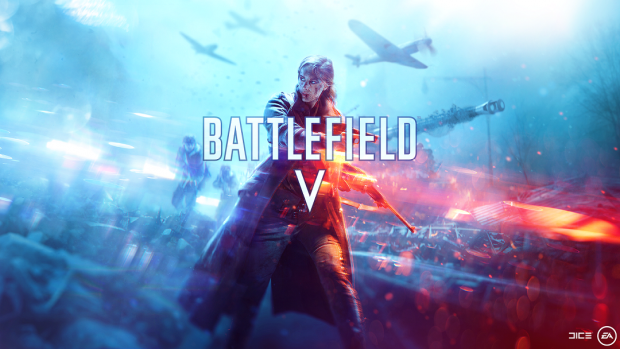 The news was confirmed in a six-day-old Reddit post by a key player at the FPS studio. "[Battlefield V's] Royale is being made by a different studio, not DICE," said Ben Walke, Global Manager, Community Engagement at DICE. The mode's development will be a collaborative effort, which is nothing new for EA game studios; many high-profile games are collaborative works whose pieces are carved up and handed to specific teams that specialize in certain fields. The industry is also rife with examples of multi-studio dev, including 343i's upcoming Halo 6 and nearly every big Ubisoft game (especially Assassin's Creed titles).
Since EA makes games with so many moving parts, it's only natural other key devs are brought in to ensure everything runs smoothly both at launch and in the months beyond. Battlefront II was also a collaborative effort at EA; DICE made the bulk of the game whereas EA Motive and Criterion handled vehicles and space combat.
Battlefield V's royale mode aims to stand above the competition--the most direct is Fortnite, PUBG and Black Ops 4's new Blackout mode--and DICE asserts the game's adaptation will be unique. They're huge fans of the mode itself, senior DICE producer Andreas Morrel said in May, and BR is just a "natural fit" for Battlefield. This bodes well for the mode and it's likely the Swedish team is overseeing development, but the other unnamed team could handle the mode's live aspects too.
With its huge live services bent, vanity monetization strategy in the customizable Company system, and free content updates, Battlefield V is primed for long-term engagement.
Getting the battle royale mode just right is essential for maximum growth and failure could see EA missing out on lots of metrics (and money) as players turn to competitor BR games.
Battlefield V will release on October 19, 2018 for PS4, Xbox One and PC.
Related Tags