Fallout 76 beta contains full game, progress carries over
Fallout 76's beta test will be quite expansive, Bethesda confirms.

Published Mon, Aug 6 2018 3:40 PM CDT
|
Updated Tue, Nov 3 2020 11:51 AM CST
Unlike most betas, Fallout 76's anticipated beta test will give access to the entire game when it rolls out in October.
Testing out a live service game is tricky. Bethesda Game Studios is quite new at online-only games and stand to glean a wealth of feedback from beta testers to help shape the in-game world. Not only are betas usually different than the final product, but live services games continually evolve, meaning months after launch Fallout 76 may not even resemble its launch flavor (case in point: see No Man's Sky Next).
To learn as much as possible about crafting, molding, and sustaining a live game with content and engagement strategies, BGS will allow players access to the entirety of Fallout 76's in-game world during the beta test. That means no gated areas, and possibly even means progression won't be capped...but we still expect certain restrictions despite this affirmation. But all participants will keep their beta progress and be able to play their character in the final game when it ships in November.
The updated Fallout 76 beta FAQ spilled the news:
"Our current plan for the B.E.T.A. is it will be the full game and all your progress is saved for launch. We hope you join us!"
With Fallout 76, Bethesda Game Studios should incorporate valuable lessons learned by Zenimax with Elder Scrolls Online. ESO went through some growing pains at launch and has evolved quite a bit into a formidable and strong MMO across all platforms.
In particular we should see BGS tread lightly when it comes with monetization. The developer already confirmed that Fallout 76 will be monetized via cosmetic-only items that ultimately won't have an affect on progression. What's more is that everything offered in the storefront is entirely optional and can be earned in-game as well--the store is just a shortcut similar to Assassin's Creed: Odyssey.
Fallout 76 launches on November 14, 2018 on PS4, Xbox One and PC. The beta test will come first to Xbox One.
Read Also: Fallout 76 is a live service game, can and will change over time
KEY FEATURES:

You will Emerge!

Multiplayer finally comes to the epic open world RPGs of Bethesda Game Studios. Create your character with the S.P.E.C.I.A.L system and forge your own path in a new and untamed wasteland with hundreds of locations. Whether you journey alone or with friends, a new and unique Fallout adventure awaits.

Mountain Splendorland!

All-new graphics, lighting and landscape technology brings to life six distinct West Virginia regions. From the forests of Appalachia to the noxious crimson expanses of the Cranberry Bog, each region offers its own risks and rewards. Post-nuclear America has never looked so beautiful!

A New American Dream!

Use the all-new Construction and Assembly Mobile Platform (C.A.M.P.) to build and craft anywhere in the world. Your C.A.M.P. will provide much-needed shelter, supplies, and safety. You can even set up shop to trade goods with other survivors. But beware, not everyone will be quite so neighborly.

The Power of the Atom!

Go it alone or with fellow survivors to unlock access to the ultimate weapon - Nuclear Missiles. This destruction also creates a high-level zone with rare and valuable resources. Do you protect or unleash the power of the atom? The choice is yours.

B.E.T.A. (Break-It Early Test Application) Access!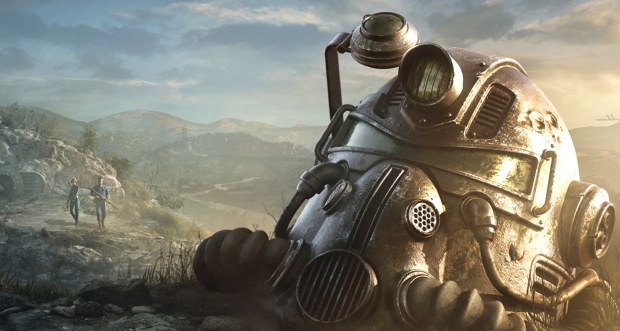 Related Tags