Black Ops 4 on PC exclusive to Battle.net
But it'll have uncapped frame rates with support for 4K, HDR, and ultra-wide monitors.
Published May 17, 2018 4:30 PM CDT
|
Updated Tue, Nov 3 2020 11:51 AM CST
2 minutes & 9 seconds read time
If you want to play Black Ops 4 digitally on PC you'll have to buy it right from Activision.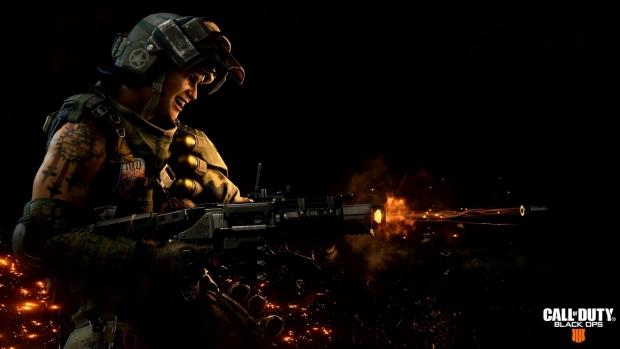 Following the big Black Ops 4 reveal, Activision today confirmed the new shooter will be exclusive to Blizzard's Battle.net platform on PC. "Black Ops 4 for the PC delivers a fully-optimized experience, which for the first time in Call of Duty's history will be available exclusively on Battle.net, Blizzard Entertainment's online gaming service," the publisher said in a press release.
The PC flavor is being co-developed by Beenox and will feature a number of optimizations that gamers expect including dedicated servers, uncapped frame rate, 4K support, HDR, ultra-wide monitor support and a "great scalability options" on PC. Battle.net integration means players can interact with existing friends on the platform, and will provide Activision a boon of wholly-recouped sales as well as stronger social engagement via the platform. Given publishers have to pay Valve a cut for every game sold on Steam, major games-makers are pushing towards their own storefronts a la Ubisoft with uPlay or EA with Origin (and of course Activision-Blizzard with Battle.net). This will likely be the norm for key Activision games moving forward.
Read Also: Black Ops 4 won't have campaign, battle royale confirmed
Here's what Treyarch devs had to say about Black Ops 4 on PC:
"To make this super simple for you, this is a super serious year for us for Black Ops 4 on PC. We're excited to share that we have a completely dedicated team with our friends over at Beenox, and they're making the most robust, the most refined, most customizable PC shooter experience that we've created.
"We're also excited to announce that Black Ops 4 will be the first Call of Duty title ever to release on Blizzard Entertainment's Battle.net platform.
"Now we're working very closely with both the dedicated PC team at Beenox as well as Blizzard to make sure that this is an absolutely great experience for our PC players," said Treyarch's David Vonderhaar.
"This version of the game is custom-built for the PC and I think that's going to show through in every part of it," said Mark Gordon, co-studio head at Treyarch.
"We're testing on the widest assortment of hardware possible to make sure a large number of people can play and enjoy Black Ops 4," said Jonathan Moses, senior producer at Treyarch.
Black Ops 4 launches on October 12, 2018 on PC.
Related Tags