Parents paying $20 an hour to train their kids in Fortnite
Fortnite is making money outside of the game as well, with some parents paying up to $20 an hour to have their kids trained on how to win.

Published Tue, Jul 31 2018 11:11 PM CDT
|
Updated Tue, Nov 3 2020 11:51 AM CST
I'd like to say that I'm surprised to hear parents are paying people to train their kids at Fortnite, but it really doesn't surprise me at all. Fortnite has become one of the biggest games of all time, and now it has become a "social proving ground" at schools all across the planet.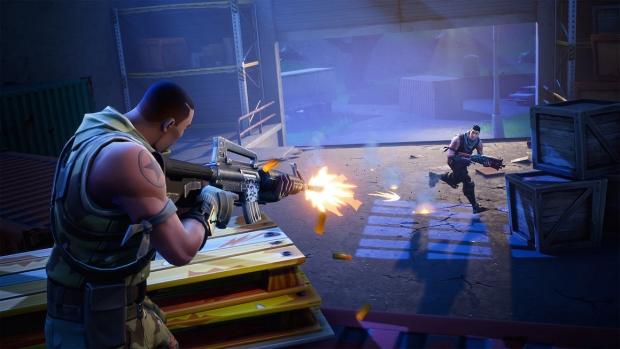 Now we have The Wall Street Journal reporting that some parents are paying Fortnite coaches to train their kids on how to win at Fortnite, with one mother in England paying $20 an hour to train her 10-year-old son on how to win at Fortnite. Ally Hicks explains: "There's pressure, not to just play it, but to be really good at it. You can imagine what that was like for him at school". Ally's son Rob added: "They'll probably think I'm cheating or something. That's how 10-year-old kids work".
Texas-based Nick Mennen is paying $20 an hour for Fortnite training for his son, Noble. Mennen wants more from Noble, as the return on his investment aims to see Noble get good enough at Fortnite that he scores a scholarship or wins tournament money. Noble trains six hours a month and has gotten better, where Nick says he has gone from winning "infrequently" to getting "10 to 20 wins" daily.
If you thought it was just school-aged kids getting schooled in Fortnite, you're wrong - as California-based Dale Federighi has signed up for coaching in Fortnite so that he could play with his two younger sons, Joel and Elliot. JD Giles from Georgia also signed up his son for lessons, with Blake's birthday present turning into JD getting addicted to Fortnite himself. Ha.
JD told the WSJ: "Within one week, I actually got a solo win. The other dads I play with congratulated me. I earned a little credibility with my son and his friends-and my wife and daughter made fun of me".
Fortnite has influenced EA into opening up their flagship franchises with cross-play options, while Samsung is reporting going to offer Fortnite as a 30-day exclusive to their impending Galaxy Note 9 smartphone. Fortnite is making $2 million per day on mobile, right after it celebrated its first birthday with developer Epic Games announcing Fortnite has made over $1.2 billion since its release, with an astounding 125 million players loving the game so far.
Related Tags