Ubisoft will release 'For Honor' season 7 on August 2nd
The seventh season for For Honor has been scheduled for release on all platforms August 2nd.

Published Mon, Jul 30 2018 3:00 AM CDT
|
Updated Tue, Nov 3 2020 11:51 AM CST
For Honor will soon be receiving it's seventh season, it has been titled Storm and Fury and will be released onto all of For Honors platforms at once. The release is planned for August 2nd.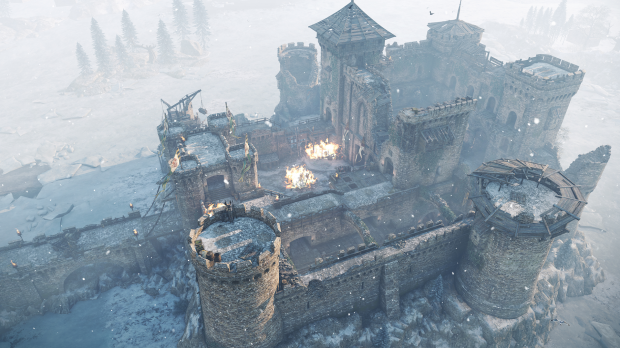 Storm and Fury will be bringing players a brand new map called 'Secluded Keep', according to the description, the map was previously owned by a high lord and has now become a highly disputed abandoned outpost. Players will be able to enjoy the new map in the following game modes: Elimination, Tribute, Skirmish, Brawl and Duel. After feedback from players, Ubisoft Montreal have decided that they will be bringing changes to two heroes within this new season, Valkyrie and Warden "will receive major gameplay updates to improve the versatility and efficiency of their respective move sets."
Storm of Fury will also be introducing a ranking system update, there will now be two new divisions - Master and Grand Master. Here is the description of the new divisions: "Introducing two new divisions in the For Honor Ranking System - Master and Grand Master, which are reserved for the fiercest warriors. Players will also be able to monitor their progress with the new Ranking Leaderboard. To focus the community on the new leaderboard and Master divisions, players will be able to join Ranked Duel matches outside Tournaments. Tournaments will instead be triggered on rotation, starting on a week-end basis."
For Honor season 7: Storm and Fury will be released onto the PS4, Xbox One and PC at the exact same time. The release date is planned for August 2nd and the next season titled Marching Fire is planned for release on October 16. For further information regarding For Honor, visit the official website here. In other news about For Honor, Ubisoft just added new death card emotes, if you happened to miss that story check it out here.
Related Tags