Anthem is getting a big showcase at EA's press conference this June.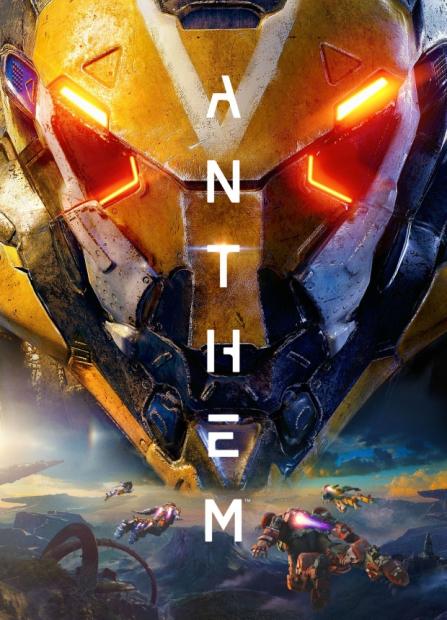 EA Play should see an info blowout on BioWare's expansive and "massively ambitious" new IP, Anthem, complete with a new trailer as well as gameplay content and a full-on combat breakdown. Anthem will be a shared-worlds action-based shooter that blends the flexibility and shifting nature of online service games with BioWare's familiar narrative-driven structure, all wrapped in fast-paced mechanics, representing years of planning and untold investment from EA. Besides Battlefield V, Anthem should be the big star of the show.
Although Anthem was revealed last year and that we've had some pretty big clues about what the game will be like, EA and BioWare have been somewhat mum on exact details. Expect all of that to change at EA Play. "One thing we'll be showing in-depth this time around is combat," the publisher wrote, also saying that characters and story will be highlighted as well.
Read Also: Anthem will be 'unlike anything you've played' says BioWare
We may even get some hint on how the game will be monetized, too. Before Anthem was officially unveiled I predicted that it'd be monetized with microtransactions of some form, and the E3 2017 teaser showed a clear potential for a randomized loot-box hook.
But following Battlefront II's big controversy it's very likely the game will have cosmetic-only purchases--a move EA has adopted with Battlefield V.
It's also possible Anthem won't be monetized at launch, too. EA may kick on mTX a few weeks--or even months--after the game's release.
BioWare's big new IP will release in March 2019. Be sure to tune into the EA Play event on June 9, 2019 at 11AM PST.
1. A New Trailer

That's right, we're delivering an unseen trailer that delves into the dangerous world of Anthem. You'll get a glimpse into the story, characters, and monsters that bring the game to life.

2. More Gameplay

Last year we showed off some of the core gameplay that you can expect from Anthem - flying, fighting, and of course, collecting loot. And this year we're happy to show off some more. Tune in to see it all.

3. Combat Showcase

One thing we'll be showing in-depth this time around is combat. The power of the Javelin exosuit will be on full display as players take on the most ferocious enemies seen yet.

4. Developer Insights

The dev team at BioWare has been hard at work, and now they're ready to show it off in-person. Hear some of the guiding principles that have shaped the development of Anthem as BioWare General Manager Casey Hudson, Executive Producer Mark Darrah, and Lead Writer Cathleen Rootsaert take the stage.

5. A Look Behind The Curtain

Along with hearing from the developers themselves, we'll be showing off some of the concept and production art of Anthem. You'll get a chance to see the craftsmanship that has built this incredible world from the ground up.

Be sure to tune in right at 11 a.m. PDT so you won't miss a minute of this momentous live event.

Directly after the show, head back to the Anthem homepage for even more news and game features. As we get closer and closer to the release of Anthem, the homepage will be your source for details about the world of Anthem.