BioWare's new IP should have microtransactions
EA confirms BioWare's new IP is powered by its 'live services,' so it should have in-game microtransactions.

Published Wed, May 10 2017 6:28 PM CDT
|
Updated Tue, Nov 3 2020 11:55 AM CST
EA recently announced that BioWare's new IP has been delayed, but something the company said really caught my eye: the new IP is heavily online-based so it'll be powered by EA's live services. When the publisher mentions live services, this typically means one big thing: microtransactions.
Electronic Arts makes a lot of money from digital live services, which include online-based content such as microtransactions, season pass DLC, map packs, and subscriptions. In fact, EA earned a whopping $1.68 billion from live services last year, or 55.4% of all digital net sales. Major live service breadwinners include FIFA Ultimate Team's blind-style purchase packs and Battlefield 1's season pass content. EA has confirmed this same model will power BioWare's new IP, possibly corroborating one of my biggest fears: the game will have microtransactions.
We've known for a while now that BioWare's new IP will be online-based, and we predicted that it'd be EA's unique answer to Destiny. EA says that the game will have "disruptive social designs" that "brings friends together in exciting new ways," and that it's a genre-melded game with action, RPG, and character-driven progression. But EA's new quotes strongly hint that microtransactions will help fund the game's content, not unlike Destiny.
"We are very pleased with the progress of our new action IP from BioWare - the design is stunning, gameplay mechanics are excellent, and the action will be exhilarating," EA said in its Fiscal Year 2017 earnings call.
"This game is built around a live service, and through our creative process we have decided to add more to the disruptive new social designs for our players. To accommodate that, we are moving the launch date for this project into FY19."
In my "Why I'm worried about BioWare's new IP" article, I predicted that the game would have deep microtransaction components simply because of EA's track record. Any time EA makes a big triple-A game with online components, especially ones with multiplayer, there's usually microtransactions. EA lumps MTX into its "live services" sector, but make no mistake: if a game has live services, it's almost guaranteed to have some form of in-game player spending.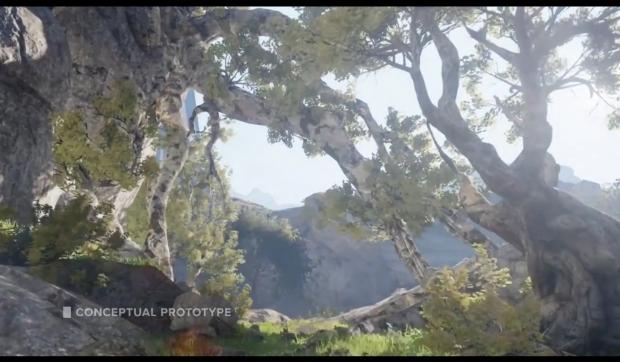 TweakTown has had a pretty good track record predicting info on BioWare's new IP. We rightly predicted that the IP would be action-based, not RPG-based, and that it would have strong online components.
We're by no means confirming BioWare's new IP will have MTX, but based on what I've seen throughout the last few years and coupled with what EA is saying now, I think there's a real strong chance that in-game purchases will arrive in the new genre-melded IP.
BioWare's new IP has no set release date, and is expected to launch during EA's Fiscal Year 2019, which extends from April 1, 2018 to March 31, 2019.
Check below for more information on BioWare's new IP:
"We're trying to build a fictional world that feels real and is alive and is constantly changing."
EA CFO Blake Jorgensen goes on to heavily hint the IP will have strong online-based multiplayer elements, not unlike an MMO:
"This game has the potential to fundamentally disrupt the way people think about an action title, bringing friends together to play in exciting new ways. We're very excited about the future of this new franchise and its ability to attract a larger global audience."
When asked if the new IP would be an RPG, EA CEO Andrew Wilson answered with the following:
"About the new BioWare IP...I think you mentioned it was action/adventure in the description. Is that an RPG game and should we assume that from BioWare's history? And is that a wholly-owned IP or is that a royalty-bearing IP?"
"It's action-adventure, not RPG. So what we're starting to see more and more in games is kind of genre-melding, which is great components of a number of different genres really coming together in a single game.

"So when you're thinking about this game you should be thinking about the great RPG character development and storyline progression that BioWare is known for, but in a world of greater action and greater adventure. Which is growing to be the largest categories of games.

It will be a wholly-owned IP and we're very excited about it and we'll share more in the year to come."
BioWare's Aaryn Flynn talks about the new IP:
Hi everyone,

As we're working hard to finish Mass Effect: Andromeda, I wanted to take a minute to talk about our new IP. As our CEO Andrew Wilson mentioned, we're creating a unique IP that will bring players together in exciting new ways.

There's much more to say in the coming months, but for now, I wanted to offer this additional background.

In 2012, we began crafting a new universe full of new characters, stories, and gameplay. Our ambition is simple: Draw upon 20+ years of development knowledge and lessons to create something fun and new for you to enjoy with your friends.

There's nothing quite as exciting as building a new IP from scratch, and it will be even more thrilling for us to share more with you in the future.

Thanks,

Aaryn
Related Tags