Fortnite is in a constant state of flux for all the right reasons, with developer Epic Games planning some huge changes for the game on all platforms: PC, Xbox One, PS4, and iOS.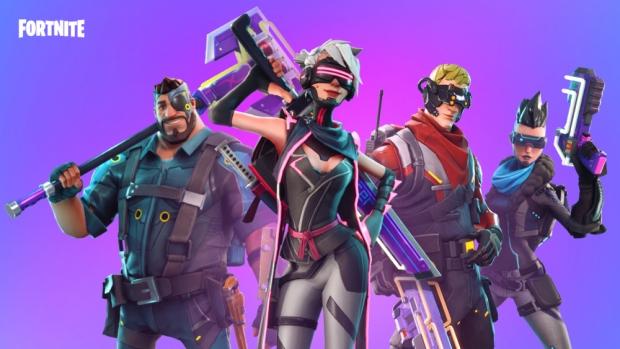 Epic has said that its fifth State of Development is a tease into future content, with changes to be made to controllers, quality of life improvements, more Limited Time modes, and a new Playground mode that will lets players respawn on the way. Starting with Playground, which is a new Limited Time mode that will load you into the Battle Royale map with more time to explore.
There are more resources, all treasure chests and ammo crates are on offer, and gulp... friendly fire is enabled, with immediate respawns. As for the controllers, Epic is taking the feedback about Builder Pro being inconsistent to heart, making huge improvements along the way.
Challenge Progress Notifications--Starting in v4.3 there will be in-match pop ups to highlight your challenge progress. Track what you've completed and plan out your strategy for the remainder of the match or your next one!
In-world markers--Marking positions on the map is a great way to communicate with your squad, but often the marker on the compass isn't enough to get you to your location. We're investigating ways to display an in-world marker to allow for easier navigation around the island.
Victory Royale screen--Getting a Victory Royale should be a memorable experience, and the victory screen should support that. We want to freshen up the celebration and make it a bit more rewarding.
High-resolution mini map--The ability to zoom in on the map was added in a recent update, but the resolution of the image isn't quite as good as we want it to be. Our goal is to capture the world with as many details as possible to make it easier when figuring out where you're droppin'!
Better Footstep and Vertical Audio--Our v4.2 update had some footstep audio improvements, where we added slightly more variation to above/below sounds. We recognize it's still difficult to identify enemy position in high-density locations (such as Tilted Towers) and we'll continue to iterate on this.