Sony may further experiment with portable gaming
Sony may not be totally done with portable gaming, but that doesn't mean a new Vita is coming.

Published Thu, May 24 2018 11:45 AM CDT
|
Updated Tue, Nov 3 2020 11:51 AM CST
Sony may put more emphasis on portable gaming in its hardware ecosystem once more...but it may not manifest like you think.
Sony's PlayStation Vita has essentially been retired, but Nintendo's massive success with its Switch portable handheld-console hybrid has turned many heads. Despite the PS Vita's failure on the market, John Kodera, who leads Sony's massively lucrative gaming division, says portable gaming should be seen as a part of the PlayStation brand. Mr. Kodera also affirms that Sony is experimenting with new technologies and methods in the portable arena.
"In my opinion, rather than separating portable gaming from consoles, it's necessary to continue thinking of it (portable gaming) as one method to deliver more gaming experiences and exploring what our customers want from portable. We want to think about many options," SIE head John Kodera recently told journalists in a post-corporate press conference.
Now before you get too excited about a PS Vita 2.0, previous SIE president Andrew House said Sony isn't making a successor.
Also remember that Sony has a fledgling mobile gaming division that's currently churning out titles. It's called Forwardworks, and it's currently adapting key and popular IPs into mobile games for the Japanese market.
There's also PlayLink, which is the purest example of what Mr. Kodera is referencing. PlayLink essentially merges smartphone and console gaming together to deliver a more unified and engaging party-based experience. Rather than being stuck on the couch and playing with friends online, PlayLink lets people come together in real life to tackle trivia or even just goofy experiences, essentially creating organic engagement through camaraderie and fun.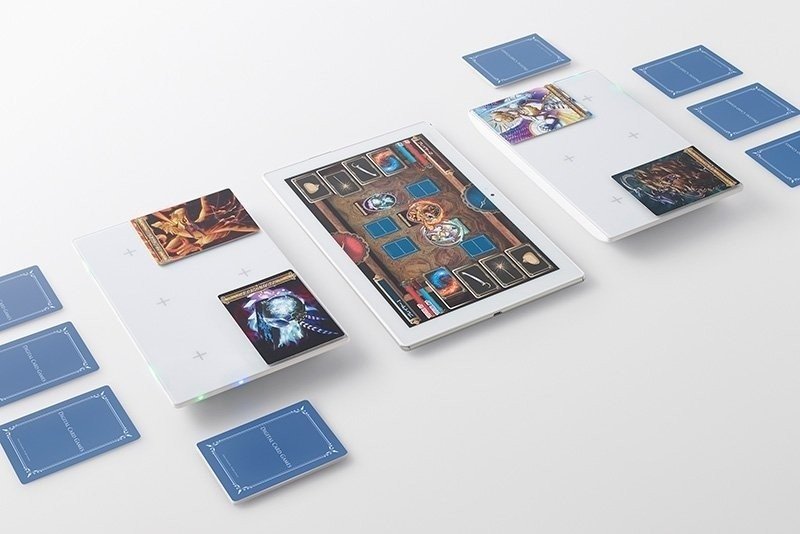 Now we do know that Sony patented what looks to be a Switch-like handheld, and this could indeed be one of their experimental concepts. But also remember patents do not actually confirm anything is actually coming to market.
Last up we have Sony's unique Project FIELD technology, which essentially is a unique playboard peripheral that links to mobile devices. Project FIELD pretty much would allow gamers to play real-life card games with players on the internet--think of it as merging both Magic the Gathering Online with the actual physical card game played at stores.
Sony has yet to release Project FIELD or even really mention it, so it's possible the device has been scrapped. But it's a key example of the company's portable gaming concepts.
However it's quite interesting that Mr. Kodera says "portable" gaming and not "mobile" gaming. I'd think mobile gaming is a sub-set of portable gaming, of course, but if Sony does make a Vita successor it will likely tread very, very lightly.
Related Tags