It was recently announced that the 4 million players playing Battlerite would be receiving their very own battle royale gamemode, now the concept artwork for the map has been revealed by Stunlock Studios.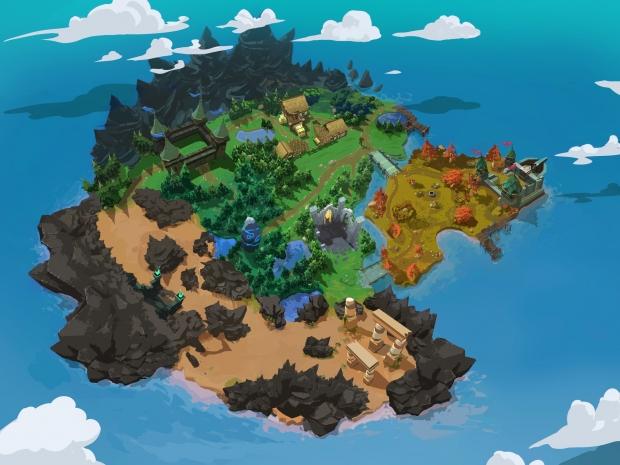 Stunlock Studios took to their developers blog to announced their progress. The title of the island has been deemed Talon Island and many screenshots and images have been provided to shine some light on the islands features for players.
According to the blog post the "map is 30 times larger than the standard arena mode map" and will also be divided into several different areas "the town of Anvilfall, the Glimmering Woods, the Starlight Oasis, and the Ancient Tomb." Not only is Stunlock Studios concentrating on providing players with a unqiue map experience but they are also taking some time to make sure the lore of the title is very relative as well. "The lore has always been important to the team when creating new champions and creating the world of Battlerite and we are now working with talented lore writer Christopher Harrow to improve our universe building."
If you are interested in viewing the full blog post visit the official Battlerite website here.