On a developer update post from Stunlock Studios, the first screenshots for Battlerite Royale have been released. Accompanied by the screenshots is also the developers focus for the upcoming game mode.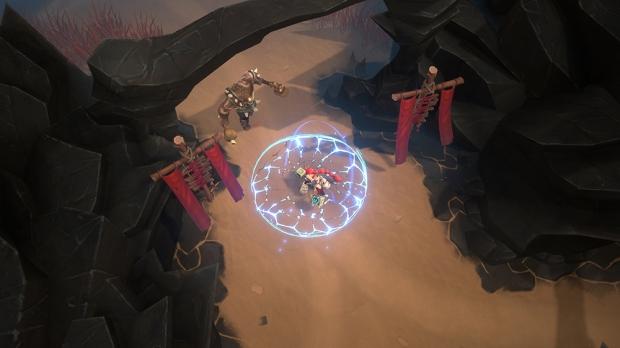 Peter Ilves took to the developers blog to shine a light for fans of Battlerite on the upcoming new battle royale gamemode. Ilves explains the developers goal when designing the new mode, "With 27 Champions out, we are quite satisfied with the current numbers of characters and moving forward we've decided to spend more time on balancing the game and putting more work into new ways of enjoying Battlerite. There will still be more champions and features coming this year, but at the moment we're investing in trying new gameplay experiences, and as such we're happy to present some details about our upcoming game mode, Battlerite Royale."
Peter Ilves continues and says that him and his team wanted to "stay true to Battlerite's action-packed gameplay while giving our players a fresh experience beyond the arena, with the added perk of exploration." If you are interested in the new coming gamemode check out the official developers update on the Battlerite website here.
In my opinion, I think this sub-genre of battle royale, where players experience taking control of a single hero from a select amount of respectively different characters could be the start of something much bigger than we expect. Developers could consider using the same formula on some of their already released titles. For example, if Riot made a battle royale for League of Legends that would mean there would be 100+ character roster on a map 30 times bigger than Summoners Rift, this scale of game could knock the classical battle royale titles such as PUBG or Fortnite from their pedestals.