Deus Ex might not be dead, but it should be a while before we see a new game in the franchise.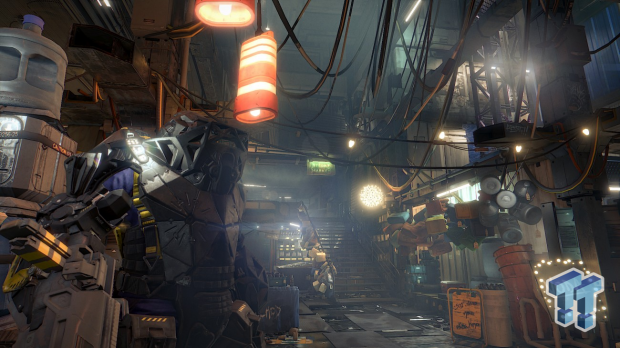 Adam Jensen might be coming back at some point--at least that's what Eidos Montreal studio head David Anfossi hints. In a recent interview with Electric Playground, Anfossi affirms Deus Ex isn't dead, but the studio needs some time to carefully plot out the IP's future.
"Deus Ex is here, I want to reassure you that we did not forget Deus Ex. The studio gives this franchise our blood, sweat, everything to reboot this franchise and be true to it," Anfossi said. "[Deus Ex] is not dead. It's not dead. It's [in our hearts] and we just need to think about the future of it and make it correctly and respectfully."
Deus Ex: Mankind Divided's disappointing sales reportedly led to the series being put on the back burner.
Back in November of last year Square Enix CEO Yosuke Matsuda confirmed Deus Ex isn't dead, but further echoes Anfossi's hints that a new game may be a ways away.
"What I can say is Eidos Montreal has always developed Deus Ex, and the issue is we do not have limitless resources. We have several big titles that we work with and that's partly a factor in what our line-up looks like. Of course, it would be ideal if we could work on all of them all of the time, but the fact of the matter is some titles have to wait their turn. The reason there isn't a Deus Ex right now is just a product of our development line-up because there are other titles we are working on. Deus Ex is a very important franchise for us."
Read Also: Deus Ex: Mankind Divided Review: Augmented Reality
Eidos Montreal is about to ship Shadow of the Tomb Raider and move on to its next project which should be the new Guardians of the Galaxy game. In 2017 Square Enix signed a big multi-year deal with Marvel to make games based on comic franchises, the first of which will be an Avengers game by Crystal Dynamics.
Furthermore, the Montreal-based studio is pushing farther into online games likely at the behest of publisher Square Enix.
Live service games with online components are all the rage right now thanks to their big revenue potential--which is ironic considering Mankind Divided's microtransactions were a big point of contention among fans.
So we shouldn't see a new Deus Ex game until the rumored Guardians of the Galaxy title is shipped, and even then Jensen's latest adventure could be something quite different--maybe even with co-op or more tangible online modes.