Deus Ex isn't dead, says Square Enix, new plans underway
Square Enix CEO affirms Deus Ex franchise isn't on hiatus, but admits total development resources are limited.

Published Mon, Nov 27 2017 12:10 PM CST
|
Updated Tue, Nov 3 2020 11:53 AM CST
Despite reports that the Deus Ex franchise has been put on hiatus, Square Enix CEO affirms the franchise is still very important to the studio.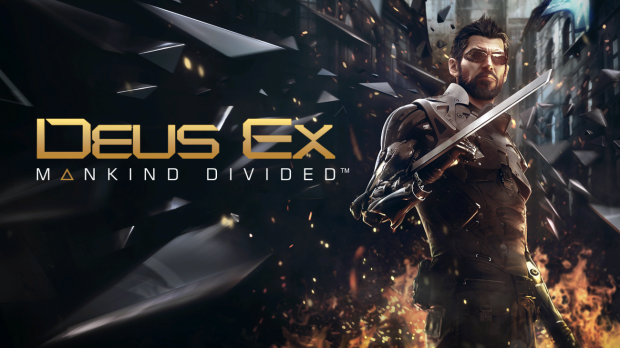 Back in January sources told Eurogamer that Deus Ex had essentially been put in the dreaded limbo state so that Eidos Montreal could focus on a new Marvel-funded Guardians of the Galaxy game. Now Square Enix CEO clarifies what's actually going on with the series--it's not dead, but Deux Ex is likely on the back burner right now.
"We have never said anything about discontinuing that title but for some reason that's the rumor out on the market," Square Enix CEO Yosuke Matsuda said in a recent interview with GamesIndustry.biz. Mr. Matsuda goes on to say the series is quite important for Square Enix, but also admits that the publisher doesn't have infinite resources to work on new iterations of all of its IPs at once--there's a trade-off, and studios must rotate their projects especially given games take multiple years to make.
"What I can say is Eidos Montreal has always developed Deus Ex, and the issue is we do not have limitless resources. We have several big titles that we work with and that's partly a factor in what our line-up looks like. Of course, it would be ideal if we could work on all of them all of the time, but the fact of the matter is some titles have to wait their turn."
"The reason there isn't a Deus Ex right now is just a product of our development line-up because there are other titles we are working on. Deus Ex is a very important franchise for us."
Sources indicate Eidos Montreal is making a new Guardians of the Galaxy game to follow Crystal Dynamics' new Avengers title.
Although Deus Ex: Mankind Divided's sales didn't exactly impress Square Enix, the publisher is working with Eidos Montreal on early discussion phases for the franchise's future.
"We are already internally discussing and exploring what we want do with the next installment of it," Mr. Matsuda said.
Related Tags