PlayStation VR price drops to $299
Sony slashes $100 off the PlayStation VR's price tag--but could a new model be on the way?

Published Wed, Mar 28 2018 6:33 PM CDT
|
Updated Tue, Nov 3 2020 11:52 AM CST
Sony has shaved off $100 from its PlayStation VR starter bundle.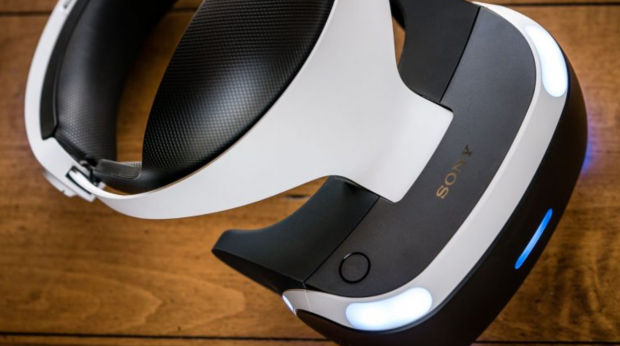 The PlayStation VR bundles have gone through lots of iterations through the years, but now might be the best time to pick one up if you're in the market. The base PSVR bundle, which includes a headset, PS Camera, a demo disc and a copy of the DOOM VFR game, has been discounted to $299 (notice the lack of PS Move controllers). If you want a more complete PS4-powered VR experience then Sony's bigger $349 bundle is for you: it includes a headset, a PS Camera, 2x PS Move controllers, and Skyrim VR to boot. The latter of which is a pretty big deal--Bethesda packed the full Skyrim experience into a VR experience.
But this permanent $100 discount could indicate Sony is readying a new PlayStation VR headset--the same way HTC lowered the cost of the Vive VR while announcing the more advanced Vive Pro. We know that Sony has patented new advanced VR controller technology that should accompany a refreshed PSVR headset, which should in turn roll out alongside the company's next-generation PlayStation system.
PlayStation VR Doom VFR Bundle

$299.99 USD/379.99 CAD (MSRP)

Originally $399.99 USD/499.99 CAD (MSRP)

Includes a PS VR headset, PlayStation Camera, PS VR Demo Disc 2.0 and the Doom VFR Blu-ray Disc. Doom VFR brings the fast-paced, kinetic gameplay fans of the series love as an all-new virtual reality experience.

PlayStation VR The Elder Scrolls V: Skyrim VR Bundle

$349.99 USD/449.99 CAD (MSRP)

Originally $449.99 USD/579.99 CAD (MSRP)

Includes the PS VR headset, PlayStation Camera, two PlayStation Move controllers, the PS VR Demo Disc 2.0 and the Skyrim VR core game and all official add-ons. Skyrim VR brings to life the epic open world of The Elder Scrolls in an immersive virtual reality experience.
Related Tags