Dogecoin starts as a joke, now has $1.8 billion market cap
Dogecoin has surged by 400% in the last month, now commands a $1.8 billion market cap.

Published Mon, Jan 8 2018 10:34 PM CST
|
Updated Tue, Nov 3 2020 11:53 AM CST
Most people know that Dogecoin started off as a joke, with the parody coin named after the internet meme from a few years ago that featured a Shiba Inu Dog, and has gone ballistic ever since.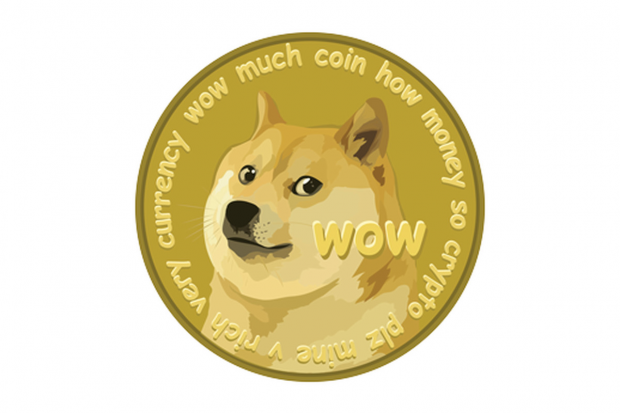 Dogecoin is now worth $0.01 and while it sounds like nothing, remember that Dogecoin flat lined for years at $0.0001, so the rise to $0.1 is actually significant. Big enough to drive the market cap of Dogecoin to $1.8 billion, which is crazy as this started off as a joke and a lot of people are making serious bank from it.
The founder of Dogecoin, Jackson Palmer, has talked about the recent price rise by saying: "I have a lot of faith in the Dogecoin Core development team to keep the software stable and secure, but I think it says a lot about the state of the cryptocurrency space in general that a currency with a dog on it which hasn't released a software update in over 2 years has a $1B+ market cap".
More Crypto News/Content:
Ripple (XRP) sets a new all-time record price of $3.17
Ethereum closes in on $1000, momentum isn't stopping
Ethereum reaches new record all-time high price of $870
Ripple (XRP) value blows up, bypasses Ethereum's market cap
Crypto expert kidnapped, had to pay $1 million BTC ransom
UnikoinGold is now available on Bittrex
Bitcoin could be worth $0, according to Morgan Stanley
Facebook Messenger malware mines Monero on users' PCs
Using 'blockchain' in new name, company shares rise 500%
MiningSky 8-GPU Mining Rig V1 Review
French dominatrix pimps clients out in 'Crypto Slave Farm'
North Korea hijacking cryptocurrency industry workers
Analyst: Bitcoin on its way to $400,000 - will happen soon
Related Tags