Western Digital has teamed up with Nintendo to provide official Nintendo Switch branded microSD cards for markets outside of Japan.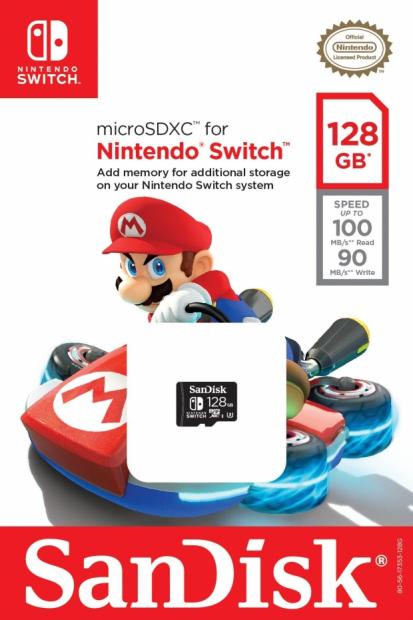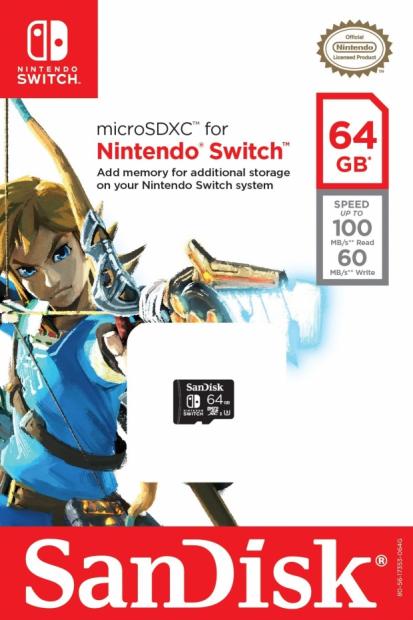 The microSD cards will be manufactured by Western Digital's SanDisk memory unit, and come in 64GB and 128GB capacities, and are specifically optimized for Nintendo's new Switch handheld-console hybrid. This announcement comes shortly after the Japanese games-maker confirmed that some Nintendo Switch game cartridges will require expandable memory to be installed in order to access full in-game content, as specific titles simply aren't fitting on the device's game cartridges. Nintendo affirmed that users without microSD memory can play "a selection of content" in games that require expanded storage memory to be installed. Since only 25.9GB of the Nintendo Switch's advertised 32GB internal storage is accessible for game installations, owners are heavily incentivized to purchase expandable memory--that scant memory allocation will also continue to shrink as Nintendo rolls out more firmware updates.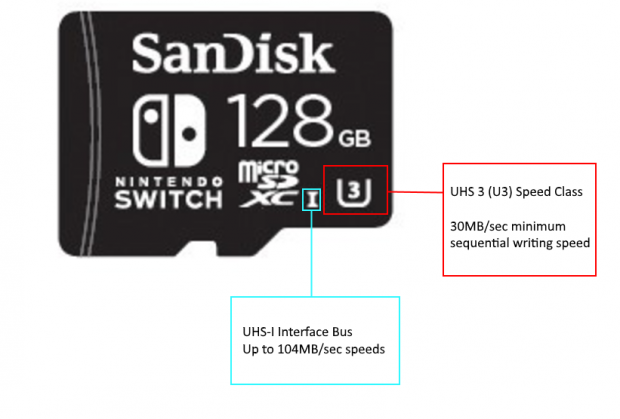 The official Nintendo Switch SanDisk memory cards should be affordable as the performance and capacity are more mainstream rather than the high-end specifications used for enthusiast grade microSD memory. Both the 64GB SDXC and 128GB SDXC cards feature a UHS-I interface bus that supports up to 104MB/sec speeds, and are rated for a UHS 3 (U3) speed class that has a minimum sequential writing speed for 30MB/sec. The product boxes tout the cards can deliver up to 90MB/sec write and 100MB/sec read speeds, which is much more performance than users typically need for the Nintendo Switch.
Nintendo Switch SanDisk 64GB memory card price prediction: $29.99 to $59.99
Nintendo Switch SanDisk 128GB memory card price prediction: $75.99 to $99.99
The memory cards lack an "A" rating for app performance, indicating they're not specifically optimized to load applications faster.
The Nintendo Switch SanDisk memory cards will be available at retailers in October in 64GB and 128GB capacities.