PlatinumGames to reveal new IP next week
Japanese developer PlatinumGames may reveal a fresh new IP next week.

Published Thu, Aug 31 2017 12:33 PM CDT
|
Updated Tue, Nov 3 2020 11:54 AM CST
PlatinumGames, the Japanese developer behind popular gaming hits like NieR: Automata and the Bayonetta series of games, may reveal a new IP sometime next week.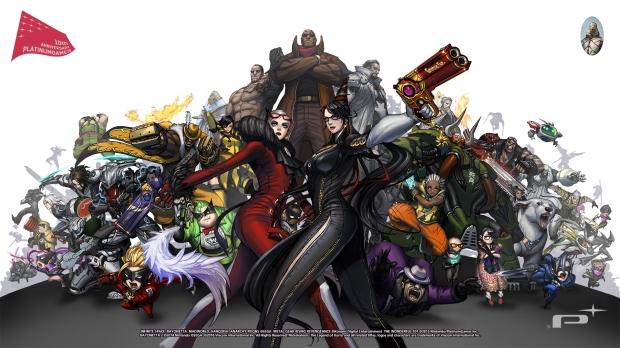 When asked about plans for a new IP, Hideki Kamiya, PlatinumGames' game director behind Bayonetta games, responded "next week...in game magazines," strongly indicating the new title will be unveiled sometime in the coming week. I've reported on PlatinumGames' new IP in the past: company producer, executive vice president and studio head Atsushi Inaba affirmed the new IP would have a new game director--possibly NieR: Automata's game designer Takahisa Taura--and that it's a "formless, shapeless IP" and that it's very important to the studio.
"One thing we want you to really be aware of is that there's a new formless, shapeless IP, but we can't talk about that right now. But it's really important to us," Inaba-san said during BitSummit 2017's keynote speech (stream here). "Every single year we're thinking about new technology, new formless and shapeless and abstract technologies and we take advantage of events like GDC to really show off what we've learned and where we're headed."
Since this is a brand new IP, don't expect a sequel to existing franchises like Bayonetta or Viewtiful Joe.
Below you can find transcripts from Inaba-san's BitSummit 2017 keynote speech that discusses the new IP and the new game director:
"The biggest thing you should take from this is that not only is it going to be a new shapeless IP that we're talking about (the media keeps on asking us what we're talking about with that), but on top of that, it's a new director, and how raise that director, bring that director up, and how does that director grow our company." "When thinking about directors, you may be thinking 'Kamiya,' who directed games like Bayonetta, which is really special to us. But you have to understand that every time there's a new title, there's a new opportunity."

"Let's talk about Kamiya for a second. There are many types of directors out there, and this guy, he's very different. And then we have Hashimoto-san, who is the director of Bayonetta 2, and he's insanely intelligent. And then we have Taura(?) from NieR: Automata, and that person in particular we want to talk to you about as well." "There are a few factors here. We've been thinking about opening up a new seat for a new director and we also have to consider what type of content we want to make. First we have to decide what type of content we want to make before we decide what type of director we're looking for."

"We think from the start who this person is that might be directing our new title, and how will that affect the game from the ground up, and how is that person going to adapt or change as we go through this. And that's a very good opportunity to birth a new director."

"Then we think of this director as a type of color if you will, and then we bring in ideas to match the color, and then bring the ideas and the director to producers and publishers to help raise the director to he or she could fully be."
Related Tags