Ubisoft not threatened by PlayerUnknown's Battlegrounds
Ubisoft finds PUBG quite interesting, but doesn't see the game as a threat.

Published Wed, Jul 19 2017 8:22 PM CDT
|
Updated Tue, Nov 3 2020 11:54 AM CST
PlayerUnknown's Battlegrounds is fast becoming a household name in PC gaming, and has rocketed to success in just months. Big-name publishers like Ubisoft are taking notice, but the French games-maker says it doesn't feel threatened by PUBG's big chicken dinner wins.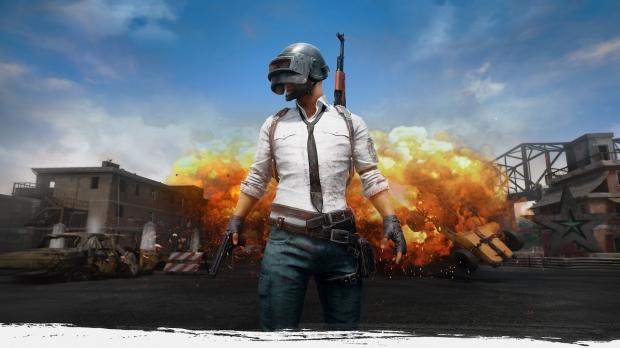 Bluehole's early access battle royal PUBG is an early access sensation: the game raked in $100 million in revenues with 10 million copies sold on Steam in just 3 months time. Thanks to the new Facebook streaming deal, the game's playerbase continues to grow--in fact PUBG just surpassed Rockstar's GTA V titan in peak players on Steam.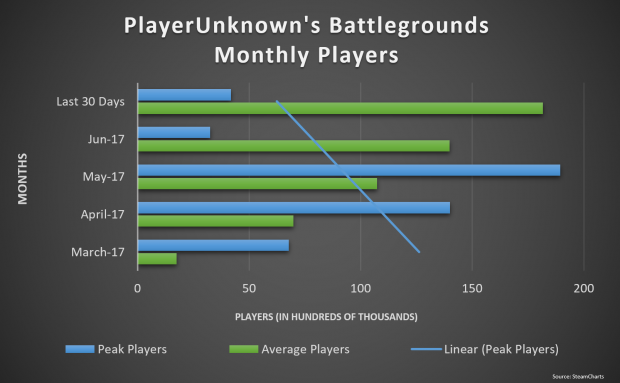 Ubisoft has taken note of PlayerUnknown's Battlegrounds and its massively engaged playerbase, and despite the strong numbers, the publisher isn't perturbed. Company CEO and co-founder Yves Guillemot affirms that Rainbow Six: Siege is still doing very well, and in the call he announced R6 had 30 million registered users at the end of June. At the same time, however, Mr. Guillemot says that PUGB elements could be adapted into Ubisoft-published games like The Division and Rainbow Six: Siege.
"PUBG is doing fantastic on Steam. Having said that, what we saw on Rainbow Six is that it continues to grow and the time spent on the game is increasing. so we don't see any competition from that game. But we 're looking at what those guys are doing and it's the type of gameplay that's very interesting. Maybe you'll see [something similar] in the DLCs we do in some of our games in the future. It's an interesting type of experience," said Ubisoft CEO and co-founder Yves Guillemot during the Q1 company call.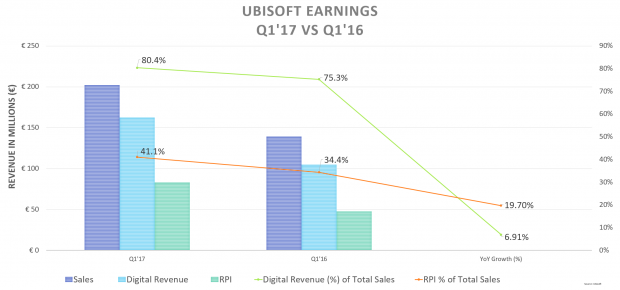 Ubisoft has no need to worry about Bluehole or the competition, for that matter.
The company just reported stalwart Q1'17 earnings, showing that it's digital-first strategy is paying off in strides. Ubisoft kicked off this fiscal year by earning $232.78 million even though it hasn't released a single new game.
PRI (earnings from microtransactions, season passes, DLC and other digital content) is up a massive 74.21% year-over-year to $95.75 million (83.1 million euros), and accounted for 41.1% of total sales. Digital now accounts for over 80% of Ubisoft's Q1 sales, pulling in 164.2 million euros ($189.07 million).
All of Ubisoft's latest releases--and future ones for that matter--are positioned to continue making Ubisoft money via the lucrative add-ons/microtransaction ecosystem, and most of Ubisoft's empire has transitioned to the recurring profit boon of the digital world.
While Ubisoft may not be threatened by PUBG, they are indeed watching, as are other major publishers like Activision and EA.
Related Tags