Next-gen Xbox already in development
The Xbox One X isn't the last step in Microsoft's console gaming focus: Redmond is already planning beyond the 4K 'monster'

Published Thu, Jul 13 2017 9:38 AM CDT
|
Updated Tue, Nov 3 2020 11:54 AM CST
On the heels of finalizing its new 4K-ready Xbox One X console, Microsoft is already laying the foundations for its next-gen Xbox system.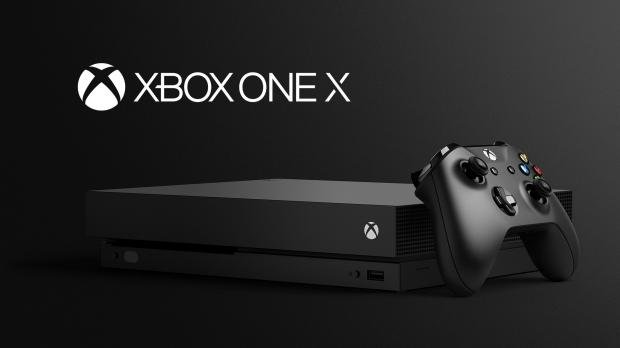 Microsoft is strongly committed to the console space and the company's new $499 Xbox One X, which delivers native 4K gaming while playing all existing Xbox One games better, won't be the last home console the tech giant makes. Back in April we reported that Xbox division head Phil Spencer asserted the company is "planning for what happens after Scorpio in the console space."
Now Windows Central editor Jez Corden re-affirms Mr. Spencer's statements with claims that "Microsoft is already designing the next Xbox." Corden has gained a following for his accurate predictions and reporting on Microsoft's Xbox One X console, however it's worth noting that this news isn't exactly a surprise given Mr. Spencer's words.
The next Xbox is already being designed.

— Jez C (@JezCorden) July 11, 2017
"So...I'm a strong believer in console. And what that appliance means in my family room, under my TV. Like I think...I log in with a controller, it kind of has power options and auto-update options that just feel a lot more like my cable box than it does my laptop. I'm not saying one is better than the other, but that space of a console, you just turn it on and it's always ready and it's really purpose-built to go do one thing first, which is play games. Yes, people can do other things on it, but it's purpose-built for that. I'm a believer in that," Spencer said, highlighting why he enjoys games consoles," Mr. Spencer said in an interview with Gamasutra.
"I've said, and this is actually true, the planning for what happens after Scorpio in the console space is already underway. You have to think about it that way. Like, what is the next thing? We -- I -- are committed to the console space. We think it's critically important."
But what kind of specifications can we expect from Microsoft's new console?
Sony is gearing up with a new PlayStation 5 console, which may be another half-step iterative console or a full hardware step that resets the console generation cycle cadence. I've already discussed why this could be very problematic for Sony, and you can read that report here.
With its massive yearly earnings and multi-faceted enterprise, Microsoft is much better suited to make a true next-generation system. Our own Anthony Garreffa reported that Sony may actually use discrete graphics hardware in its next-gen PlayStation 5, and Microsoft could follow suit.
The next logical step for console hardware is incorporating AMD's new flexible and efficient Ryzen CPU line of processors.
While newer consoles like Sony's PlayStation 4 Pro and Microsoft's Xbox One X leverage the higher-end GPU power of AMD's Polaris and (some) Vega graphics architectures, CPU power has always been a problem. This is less of a problem on the Xbox One X, of course, as the console's massively customized CPU barely resembles the Jaguar-based processor it started as, however there are still limitations here and there.
AMD's Ryzen processors synergize very well with its Polaris and Vega graphics technology, which would be a big boon for today's consolidated console hardware. The most extreme synergy of console hardware to date is Microsoft's Xbox One X, which uses a full array of highly customized components--from the 16nm APU that houses the 6TFLOP Polaris-derived GPU and the 2.3GHz 8-core "Jaguar evolved" to the 12GB GDDR5 RAM and high-end vapor chamber cooling solution, everything in the Xbox One X has been designed to compliment one another.
Xbox One X confirmed specs
SoC: Highly customized 360mm² AMD System-on-Chip built on 16nm FinFET
GPU: Polaris-derived GPU with 40 Compute Units at 1172MHz, 6TFLOPs of Compute Performance
CPU: Custom x86 "Jaguar Evolved" 8-core CPU at 2.3GHz, 4MB L2 cache
Memory: 12GB GDDR5 memory with 326GB/s bandwidth (12x 6.8GHz modules on a 384-bit bus)
Storage: 1TB 2.5-inch HDD
Media: 4K UHD Blu-ray player
With the next-generation line of consoles, both Sony and Microsoft could leverage AMD's new Raven Ridge APUs, which utilize Ryzen CPUs in tandem with VEGA graphics processors. Of course the console APU would need to be highly customized and scaled, but this solution would be a big leap from the current performance offered by today's consoles.
The only potential downfall of this path would be pricing. Right now the technology is costly because it's new, and Microsoft even said that implementing Ryzen in the Xbox One X would significantly drive up price.
Gamers will likely have to wait a few years--possibly as long as 2020 or 2021--before the chips mature and lower in price, and by then AMD may have another solution in place. Consoles will always be playing catch-up as a result, but the new iterative cycle is an attempt to make beefier hardware more readily available at a fraction of the usual console cycle timeframe.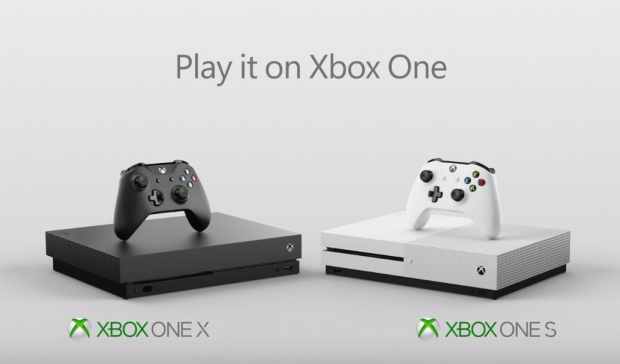 Read Also: Xbox One X not sold at a profit, but that's okay
Another big trick would be keeping compatibility with the massive library of Xbox One and PlayStation 4 games. This too should drive up costs; this backward compatibility is essential for Sony, who relies heavily on its Games and Network Services segment to bolster yearly profits.
All in all it'll be exciting to see where the console market goes in the future. Microsoft has made a tremendous impact on the console world with its Xbox One X, which is capable of deliver native 4K gaming while playing all existing Xbox One games better and more smoothly.
Sony will assuredly counter the Xbox One X with its own top-tier PlayStation console, but the Japanese games-maker will have to weigh its decisions carefully given how much it depends on the brand's success. In short, Microsoft's long-term cross-platform strategy may end up being its greatest asset over Sony, despite the latter company's massive lead on console hardware sales.
Related Tags