Tomasz Gop, project lead on the original Lords of the Fallen and the upcoming sequel, has left CI Games for good, Polish website Graczipospolita reports.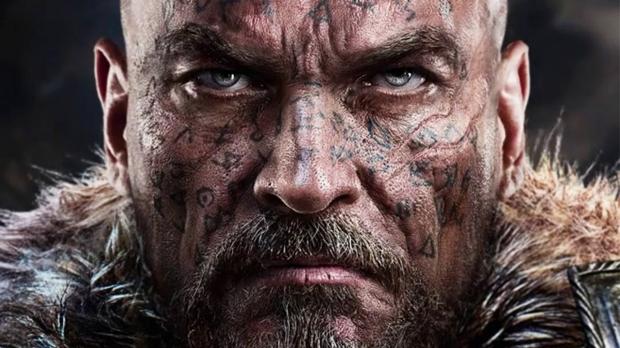 The fate of Lords of the Fallen 2 may be in jeopardy as producer Tomasz Gop has been let go from Polish developer CI Games for the last time. According to recent reports, Gop is now working with Destructive Creations on its new RTS game Ancestors, a historical real-time strategy game set in the Middle Ages.
"I was released from CI Games. Probably [because of] the reduction of the so-called 'fixed costs'. In any case, the world at Gamescom will see Ancestors in action. Working on RTS is a huge challenge for me, because I do not know much about it," Gop told the Polish website.
"Anyway, I treat it as a good test for my innate modesty and the maxim that I confess: everyone can learn something. And how did it happen that I was working in DC? Jarek (company CEO Jaroslaw Zielinski) had long ago declared that he would like to work with me and does not mind that I do not know too much about the RTS genre, because it would be great in the future to do a project that both of us do."
Gop left the studio back in 2015 due to a clash in vision in Lords of the Fallen 2's direction, but returned to CI Games in 2016 to continue work on the project.
At the same time, however, Lords of the Fallen 2's development may be in a strong position. It's possible that Gop and CI Games once again clashed in their vision for the sequel.
Things have been dire for CI Games, however. The studio's most recent game Sniper Ghost Warrior 3 was launched with disastrous response from critics and gamers worldwide. The game was CI Games' major push into the realm of AAA gaming, and proved the studio bit off more than it could chew--Sniper Ghost Warrior 3 was riddled with bugs and is still missing its multiplayer component, a feature that the game's retail box says is included.
The developers went so far as to say the game was a "big mistake."
"When we began development of SGW3, we decided on such a relatively large scale of the game with its open world that now we realize it was just too ambitious versus what we could have been able to deliver in any reasonable amount of time," CI Games CEO Marek Tymiñski said in a recent press release.
"We simply made the wrong math considering the size of our team and the originally given timeframe. By positioning the game in a AAA category, it took us away from what we could have done great. Instead we spent too much effort trying to catch up with other AAA titles in terms of their production values and features. That was a big mistake."
As a result of Sniper Ghost Warrior 3's terrible reception and resulting poor sales, CI Games announced that it would focus on releasing smaller games more frequently.
Tymiñski says that the company's next game will go forward "without any tag attached."