Ubisoft announces new Assassin's Creed mobile game
Ubisoft bolsters its digital focus with a new free-to-play mobile game that's set to rake in revenue via microtransactions.

Published Tue, Jun 27 2017 5:19 PM CDT
|
Updated Tue, Nov 3 2020 11:55 AM CST
Ubisoft reveals its fourth Assassin's Creed mobile game, but this one has potential to be its biggest yet.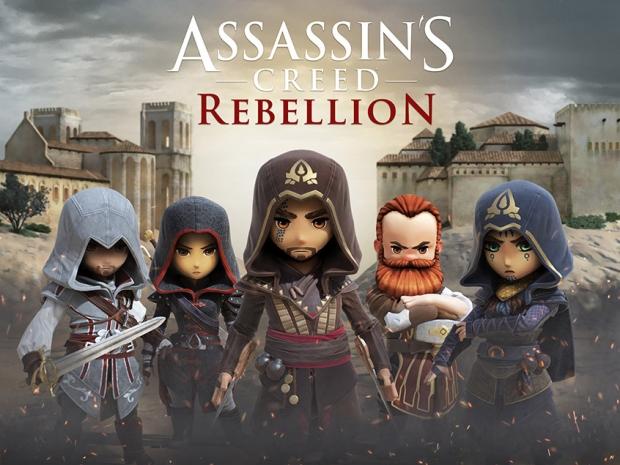 Mobile games aren't inherently exciting, especially when compared to games like Assassin's Creed: Origins. But mobile games are an important facet of the industry that have a tremendous impact; mobile gaming is expected to rake in $46.1 billion in 2017 and make up 42% of all revenues, according to Newzoo. So when Ubisoft reveals a big mainline free-to-play Assassin's Creed mobile game with the potential to rake in millions in microtransactions, it certainly piques our interest.
The new mobile game is called Assassin's Creed Rebellion, and is a F2P strategy RPG for iOS and Android devices. The game appears to have a very real hook that could pull in strong MAUs and ARPMAUs for Ubisoft.
So what's the hook?
Ubisoft says AC: Rebellion allows users to "build their own Assassin Brotherhood" while managing a key strategic fortress (likely RTS style) along with stealth missions against templars. The game will let players recruit over 40 assassins, many of which are staples from the series including Ezio, Aguilar, Shao Jun, Claudia and Machiavelli.
There's a multitude of ways Ubisoft could monetize this game, and they all seem quite lucrative. The French games-maker has become a swift learner when it comes to digital monetization of its strong suite of IPs.
Ubisoft is doubling-down on player recurrent investment (in-game purchases, microtransactions, add-ons and DLC) via monetized live services. The publisher has since confirmed that all of its new games will be based on live services in some way or another, signalling microtransactions are here to stay in Ubisoft-made games.
Microtransactions make a significant portion of Ubisoft's digital revenues and the number is steadily growing over time.
In 2016 Ubisoft earned $1.61 billion (1.45 billion euros) in total yearly sales, of which digital sales made up almost 50% of that number via game sales, microtransactions and in-game spending. Last year Ubisoft's PRI (player recurrent investment via microtransactions) earnings sat at 17% of total revenue, or $273.7 million.
The French games company forecasts that PRI will make up a steep 25% of its total sales for next year's Fiscal Year 2019 (March 2018 - April 2019), or $584.1 million. Ubisoft's PRI revenue has grown steadily since the implementation of its shift towards online content. The ambitious 25% PRI projection for 2018's earnings represents a sizable 45% increase over 2016's yearly PRI earnings.
So it's fair to say that Ubisoft has become quite adept at infusing monetization paths into its games, and mobile is prime territory for these strategies.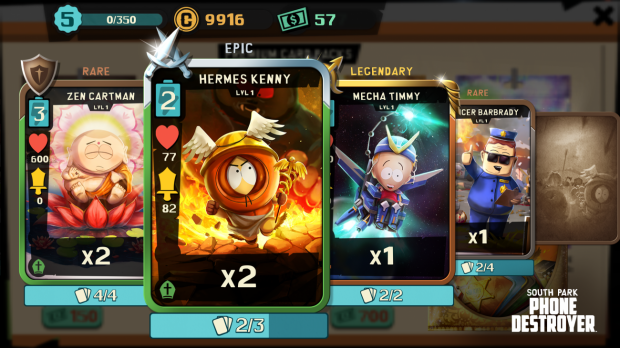 But Assassin's Creed Rebellion won't be Ubisoft's only major mobile earner for 2017. The company recently announced South Park Phone Destroyer, a free-to-play game for iOS and Android that incorporates turn-based RPG battles with a lucrative card-based economy.
I've predicted that the South Park mobile game will be a big win for Ubisoft throughout the year, and represents a key branching point for the French publisher's digital-first focus.
Assassin's Creed Rebellion doesn't yet have a release date, but Ubisoft affirms it's "coming soon" to iPhone, iPad, iPod Touch, and Android platforms.
Related Tags