Nintendo has added tremendous value to its new Switch Online subscription service, but delays the service into 2018.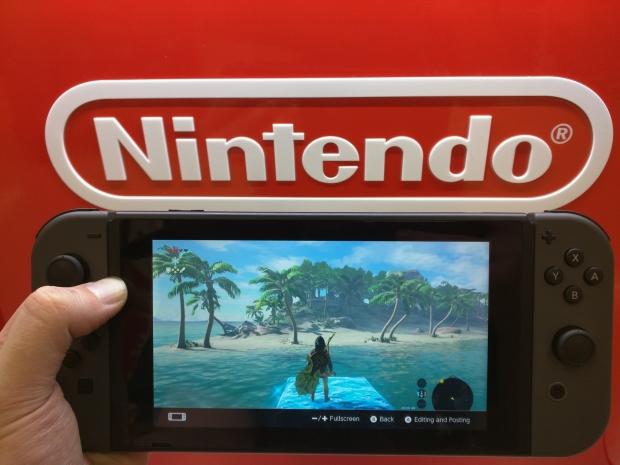 Nintendo recently announced key features of its new Switch online subscription service, now called Switch Online. The subscription's price tag attractive at just $20 a year, which is 300% cheaper than Sony's and Microsoft's $59.99 PlayStation Plus and Xbox LIVE subscriptions. Secondly, the online service will no longer rotate its selection of free classic NES titles, referred to as the Classic Game Collection, on a month-by-month basis.
Under the revised policy, users can now play a "wide variety of free classic games" as much as they like with an active subscription. Like competing services, the Switch online service will revoke access to the Classic Game Selection if a subscription lapses. Right now Nintendo has only confirmed NES games will be part of the Classic Game Collection as of late, and SNES games are under consideration but not confirmed.
"Nintendo Switch Online subscribers will have ongoing access to a library of classic games with added online play. Users can play as many of the games as they want, as often as they like, as long as they have an active subscription," Nintendo told Kotaku in an official statement.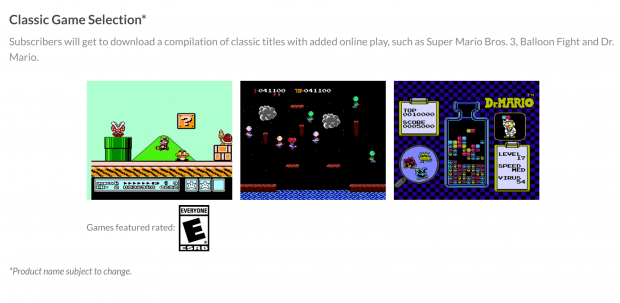 Nintendo has only announced three classic games so far: Super Mario Bros 3, Balloon Fight, and Dr. Mario, all of which will have online play. It remains unclear if the Switch Online's Classic Game Collection will be exclusive to two-player games to facilitate the online experiences, or if Nintendo will also offer classic offline singleplayer games as well.
"Nintendo Switch Online subscribers will be able to play a wide variety of classic games, including Super Mario Bros. 3, Balloon Fight and Dr. Mario. More games will be announced at a later date. At launch the classic game library will include NES games. Super NES games continue to be under consideration, but we have nothing further to announce at this time," Nintendo adds.
Nintendo Switch Online includes ongoing access to a library of classic games you can take anywhere! pic.twitter.com/TtRKcImCiS

— Nintendo of America (@NintendoAmerica) June 2, 2017
Furthermore, Nintendo didn't discuss whether or not the recent move to a pool of growing games will keep the same monthly frequency of its old policy.
The old model had new games being rotated in every month, with last-month's games rotated out to keep the offering fresh. It's possible Nintendo will follow its competitors and offer a new NES Classic Game Collection title every month.
The games-maker has confirmed that subscribers will download classic games onto their Switch console instead of the content being streamed online, suggesting users can play offline. We may even see same-system two-player offered, as well as LAN play.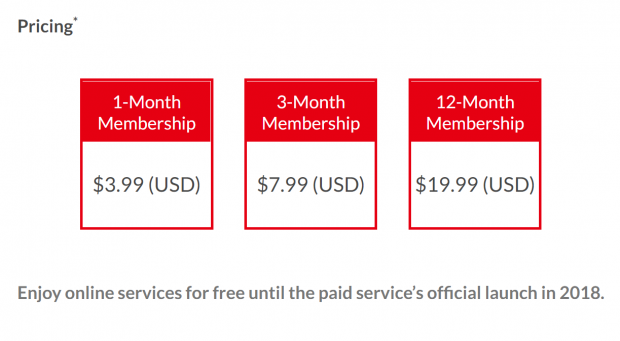 Due to these key changes, however, the Switch Online service will no longer launch in Fall 2017 and has been delayed to a non-precise release in 2018. Online play in all Switch games will be free until the service goes live in 2018.
The Switch Online service will be offered in three different subscription price points: $4 for a month, $8 for three months, and $20 for a year.
Online chat and lobbies are still restricted to a smartphone app, which is only available to active subscribers. A free "limited" version of the app is slated to release this Summer (likely before the launch of Splatoon 2).
"Our new dedicated smart device app will connect to Nintendo Switch and let you invite friends to play online, set play appointments, and chat with friends during online matches in compatible games─all from your smart device. A free, limited version of this app will be available for download in summer 2017."
With such a low price, I expect nearly all Nintendo Switch owners to subscribe to Switch Online and pull in quite a bit of cash for Nintendo. As we've mentioned before, the Switch's online service is extremely important for the console's continued success, and it's absolutely critical Nintendo nails this just right.
Nintendo expects to accrue at least a 12.74 million Switch install base by March 2018, so the service absolutely has to be stable for persistent online play.