Far Cry 5 co-op supports full campaign
Far Cry 5's entire campaign can be played with a friend with the new Friend-For-Hire feature.

Published Fri, May 26 2017 8:32 PM CDT
|
Updated Tue, Nov 3 2020 11:55 AM CST
Ubisoft today announced players can team up with their friends and take on Far Cry 5's gun-toting cultists via a new Friend For Hire feature.
In Far Cry 5, players can recruit deadly hillbilly gunmen and even team up with animals like cougars and bears to dispatch their foes. But the best ally is your best friend: Far Cry 5's campaign has full online co-op integration. "Ally with a Friend For Hire to take down the cult in a two-player co-op experience that extends across the full campaign," reads the game's official fact sheet. The developer continues by saying: "Players will have total freedom to navigate this serene-looking yet deeply twisted world solo or entirely in two-player co-op as they fight for survival and freedom."
Ubisoft Montreal promises that Far Cry 5's Montana will be a veritable playground of choice and explosive action for players, featuring a variety of vehicles like airplanes outfitted with machine guns, ATVs to zoom around the forests, and even muscle cars to recreate old-school Dukes of Hazzard chaos. But the open world isn't just about GTAV-style anarchy; the studio says Hope County, Montana will actually evolve and react to the decisions you make throughout the game.
So the game's fictional open-world western Hope County not only looks alive with its sprawling vistas and golden prairies, but should feel alive thanks to its dynamic and interactive townsfolk and arcing storyline.
Far Cry 5's campaign is focused on the diabolical Joseph Seed, leader of the "fanatical doomsday cult" known as The Project at Edgen's Gate, and his crazed gun-toting followers. Seed is actually leading a hostile militia takeover of Hope County, and players must raise a resistance and stop the murderous pastor with mayhem and bullets. Ubisoft also promises that Far Cry 5 will feature a memorable cast of characters to flesh out the story arc, and I'm guessing many of them will react differently based on your actions in-game.
"When your arrival incites the cult to violently seize control of the region, you must rise up and spark the fires of resistance to liberate a besieged community," reads Far Cry 5's official description. "Freely explore Hope County's rivers, lands, and skies with the largest customizable weapon and vehicle roster ever in a Far Cry game. You are the hero of the story in a thrilling world that hits back with every punch, and where the places you discover and the locals you ally with will shape your story in ways you'll never see coming. "
Full campaign co-op won't be the end of Far Cry 5's multiplayer, however; the game will feature a map editor that gamers can "enjoy with our against your friends."
Far Cry 5 is slated to release on February 28, 2017 for Xbox One, PS4, and PC, with full 4K support on Project Scorpio and PS4 Pro.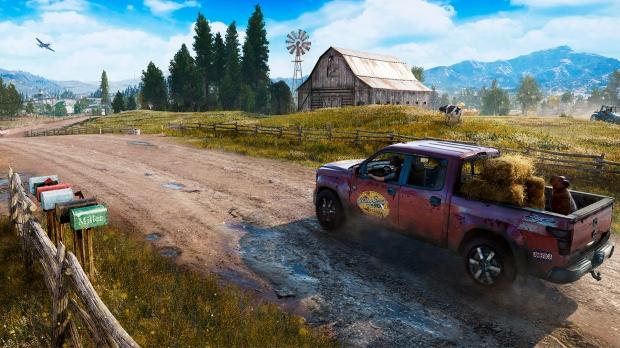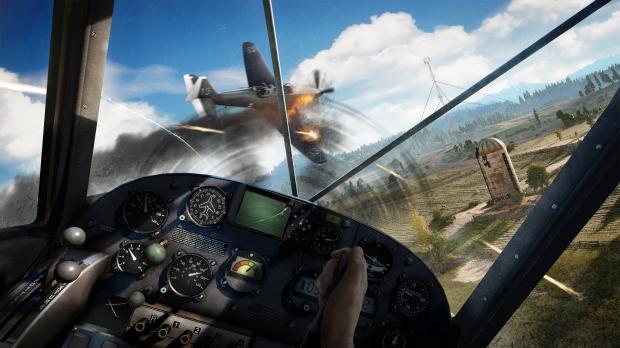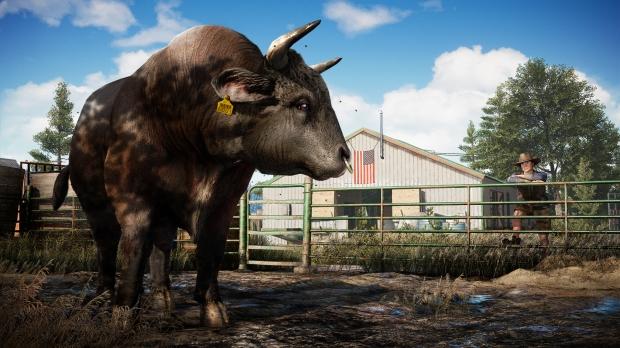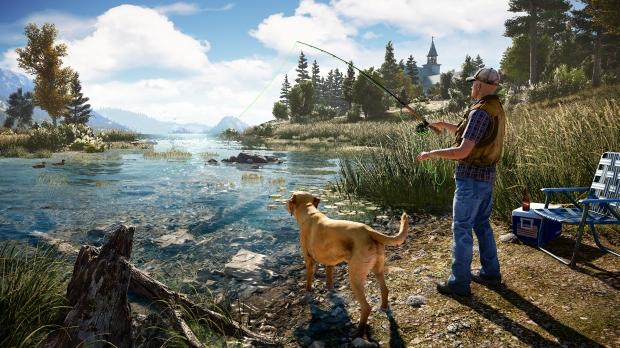 Related Tags