Destiny 2 replaces major subclasses and abilities
Destiny 2 takes away key subclasses from Warlocks, Hunters and Titans and consolidates the passive trees.
Published May 22, 2017 2:11 PM CDT
|
Updated Tue, Nov 3 2020 11:55 AM CST
6 minute read time
Destiny 2's new subclasses don't actually add anything extra to the game, they replace some of the most interesting abilities and classes that the original had to offer.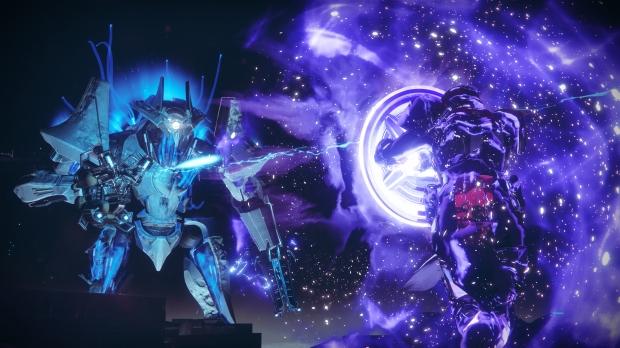 As a Destiny player, I'm excited about Destiny 2. But I have one very, very big problem with the sequel: Defender Titans are now dead, being replaced with the new Sentinel class. Now I've only ever played as a Titan in Destiny, and as soon as I saw the Defender subclass tree, I knew I wanted to be a support character based on replenishing shields and protecting my fireteam. This was all facilitated by one of the most enjoyable abilities in any shooter: the Ward of Dawn "bubble shield." That won't be in Destiny 2, and neither will the Warlock's potent resurrection spell from the Sunsinger tree.
I had a strong feeling that Destiny 2 would replace classes, and make no mistake, these new subclasses simply wipe out their respective elemental forerunners: Titan's void-based Defender is now replaced with the shield-bearing Sentinel subclass; Hunter's arc-based Bladedancer is now replaced with the spear-bearing Arcstriker subclass; and Warlock's beholden solar-based Sungsinger is now replaced with the fire-sword bearing Dawnblade. Apart from wiping out some of Destiny's favorite classes, the sequel dramatically changes the skill tree to make things much more consolidated.
Let's take a look at some of the major changes to Destiny 2's skill tree.
Below you'll find the new Warlock's Dawnblade subclass skill tree, which replaces the Sunsinger.
You'll notice right away that the subclass passive bonuses are severely watered down compared to the original game. Players don't get to choose different combos of passives on a broad tree, and are instead locked to one of two different paths. These paths cannot be mixed and matched. Yeah, you've read that right. Bungie's Mark Noseworthy confirmed it. So not only are some of our favorite subclasses nixed, the ones that still are in--Striker, Gunslinger, etc-- are dramatically changed with a squashed up selection of passives.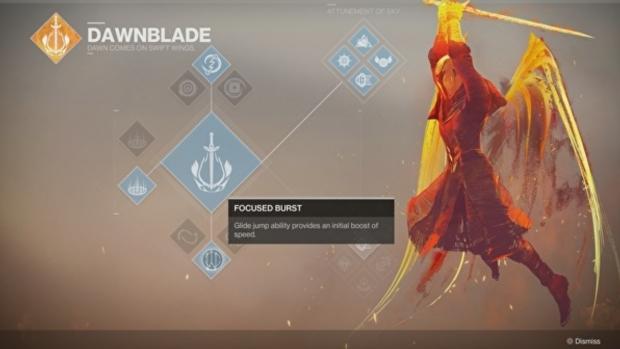 To be honest, this consolidation in passives reminds me of the transition from Dragon Age: Origins to Dragon Age 2.
But it's not all weird and or startling: Destiny 2 adds in new "class abilities" that are essentially mini-super abilities that define your class and offer some defense. For example, the Striker can now set down little protective barriers that instantly reload your weapons when crouching behind it, or block off corridors to hordes of foes to protect against players.
The Warlock's Dawnblade subclass actually has a AoE heal ability as well as another AoE that boosts damage, not unlike the Weapons of Light passive for Defender Titan's Ward of Dawn ability.
We're not sure what the Titan Sentinel will offer, but I damn sure hope it replenishes my shields. I absolutely loved the Titan Defender's Force Barrier ability--it's saved my life so many times, and I have a blast using it alongside No Backup Plans.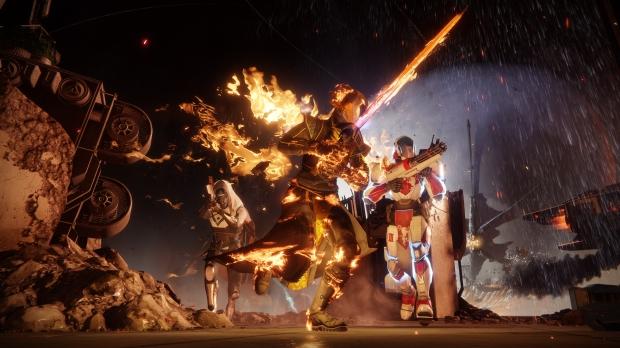 Read Also: Destiny 2 on PC delayed, no launch date confirmed
Warlock Dawnblade subclass
Super: Daybreak - weave Solar Light into blades and smite your foes from the skies
Grenades
Solar Grenade - a grenade that creates a flare of Solar Light which continually damages enemies trapped inside
Firebolt Grenade - a grenade that unleashes bolts of Solar Light at nearby enemies
Fusion Grenade - an explosive grenade that causes bonus damage when attached to its target
Class ability: Rifts
Healing Rift - conjure a well of Light that continually heals those inside it
Empowering Rift - conjure a well of Light that increases the attack power of those inside it
Jumps
Balanced Glide - Glide jump ability provides bonuses to both speed and control
Focused Burst - Glide jump ability provides an initial burst of speed
Controlled Glide - Glide jump ability provides better directional control when in the air
Passive Abilities
Attunement of Sky tree
Igniting Touch - a powerful melee ability that ignites enemies and causes them to explode
Phoenix Dive - quickly descend from mid-air and regenerate health
Skyfire - when Daybreak is active, descend causes explosive damage when you land
Risen Angel - while in the air, aim your weapon to hover in pace for a short time. Dealing Precision damage will extend this effect's duration
Second passive tree
Wild Fire - engage your enemies in mid-flight. Fire weapons and throw grenades while gliding
Firestarter - a powerful melee ability that damages enemies while also increasing your movement and reload speed
Blazing Dash - dodge in mid-air
Everlasting Flames - killing an enemy with Daybreak extends its duration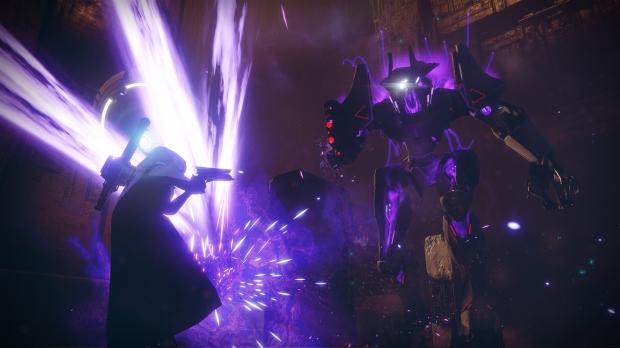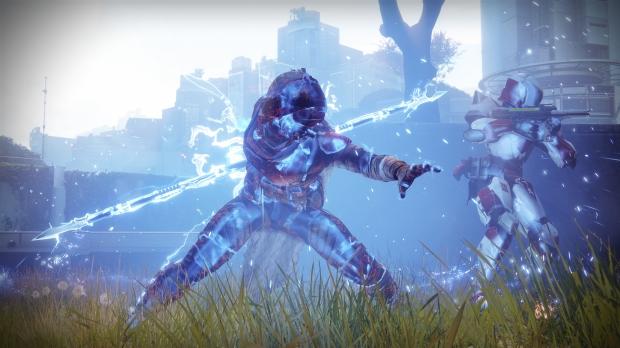 Read Also: Destiny 2 on PC runs at uncapped FPS, has 4K resolution and 21:9 support, rocks FOV slider
Now I understand that Bungie only had a limited allotment of subclasses, and that each class already had its full elemental affinities filled out by subclasses. So that means Bungie had to swap some classes out, or do some major, major tinkering...and it did what any developer would do and just swapped old for the new.
But I'm still disappointed that I won't get to use the bubble shield in new, ingenious ways. The Titan Sentinel looks neat, and I really hope that Bungie has properly balanced the class out and not gimped it severely. I'm disappointed with the weird consolidation of the skills, but that could be saved with the new class abilities, which will undoubtedly significantly affect the meta and builds.
Destiny 2 launched on September 8, 2017 on PS4 and Xbox One. The game will come to PC, but no official release date has been announced for the platform.
Check below for more info on the game:
Related Tags