Destiny 2 on PC isn't a port, says Bungie
Bungie is putting great care to make Destiny 2 feel like an authentic PC game, and says we shouldn't call it a 'console port'
Published May 19, 2017 4:21 PM CDT
|
Updated Tue, Nov 3 2020 11:55 AM CST
6 minute read time
Bungie is taking Destiny 2's PC version seriously and is keen on harnessing the platform's raw power potential by optimizing the shared worlds shooter for high-end video cards and desktops.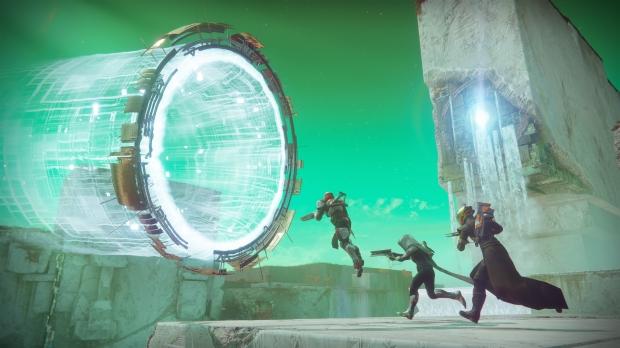 It's been a long time since Bungie has made a PC game, and Destiny 2's launch on PC represents a big risk for the studio. The devs know that Destiny 2 has to perform just right on PC, and hit all the right tickboxes while providing authentic features and options to make it look and feel like an authentic PC shooter.
We've already reported that Bungie has enabled key performance optimizations for Destiny 2's PC version including uncapped frame rates, 4K resolution, native 21:9 support, FOV sliders, fully remappable mouse and keyboard controls, and much more. In fact, Destiny 2 was running on desktops outfitted with NVIDIA's mighty GeForce GTX 1080 Ti video cards at the gameplay reveal, complimented with buttery-smooth visuals on a 4K G-Sync monitor.
With all the work Bungie is putting into Destiny 2's PC launch, the devs really don't want you to call it a simple port of the console game.
"We have done a ton of work. One of the key factors we looked at when coming to PC is that we don't want anybody looking at the game as a console port," Bungie's Luke Smith said in a recent interview with PC Gamer.
"Yeah, Bungie has a long history in console. People seem to love the console games. We wanted to make sure that it feels like a PC game, it plays like a PC game. We've gone and changed things, like if you were to compare side-by-side screenshots, you'll find that the reticle is slightly below center on consoles. It's dead center on the PC. One of the things we found in development is that we were kind of chasing the mouse because of the way our recoil model works, so we've adjusted that.
"We've done a ton of work to try and make [the PC version] feel and play like a great PC shooter. Hopefully you guys will come back later today, see me outside and be like, 'you nailed it.' That's what we're hoping."
Destiny 2 on PC will feature:
⦁ 4K Resolution Support (3820x2160)
⦁ Uncapped framerate
⦁ Full mouse and keyboard support with custom key mapping
⦁ Text chat
⦁ Adjustable Field of View
⦁ Detailed PC settings screen
⦁ 21:9 monitor support
As the old saying goes, the proof is in the pudding, and Bungie brought the proof to Destiny 2's gameplay reveal.
Event attendees were able to play Destiny 2 in 4K on desktops outfitted with some serious high-end hardware, including NVIDIA GeForce GTX 1080 Ti video cards, Intel Core i7-7700K CPUs, and Acer's Predator 27-inch XB1 G-Sync monitors for beyond-smooth performance.
The PC version of Destiny 2 was running on:

⦁ GPU: NVIDIA GeForce GTX 1080 Ti (Courtesy of NVIDIA)

⦁ CPU: Intel Core i7-7700K 4.2Ghz  (Courtesy of Intel)

⦁ Monitor: Predator XB1 27" 4K IPS with NVIDIA G-Sync [XB271HK] (Courtesy of Acer)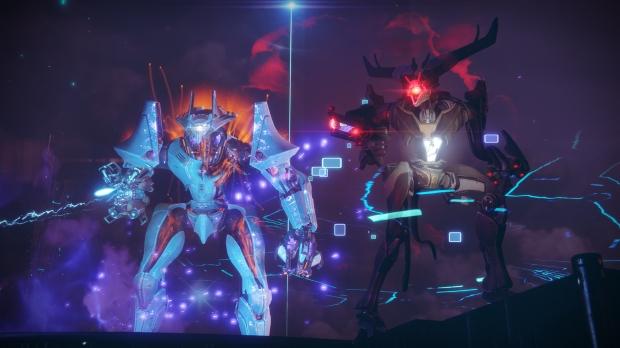 Bungie's Luke Smith goes on to iterate that the devs are absolutely tailoring Destiny 2 to PC gamers' tastes, and will make strong efforts to ensure the game appeases the entire spectrum of PC gaming: from enthusiasts to regular joes.
With Destiny 2 on PC, Bungie has to prove themselves to the gaming world's most scrupulous playerbase, and they know they can't mess this up.
"We know we have to come out of the gate and be legit on day one. So we tried to focus on the things that we think will most say, to the PC gamer, 'we hear you, we love you and we want to support you,'" Smith said.
"Focusing on things like up to 4K resolution, uncapped framerate, mouse and keyboard support with full key remapping, adjustable FOV, tons of graphical options, support for different aspect rations-21:9-and text chat. You know, a ton of different things that are those feature sets that, when people bitch about a game just being a console port, those things are missing.
"We tried to find the things that are really gonna say to the gamer, 'we get it, we're trying to be a game that you're gonna love.' And we'll continue to evolve, you know. I have no doubt that from today forward we will continue to get PC-specific feedback, and we'll look at that as a good way to prioritize."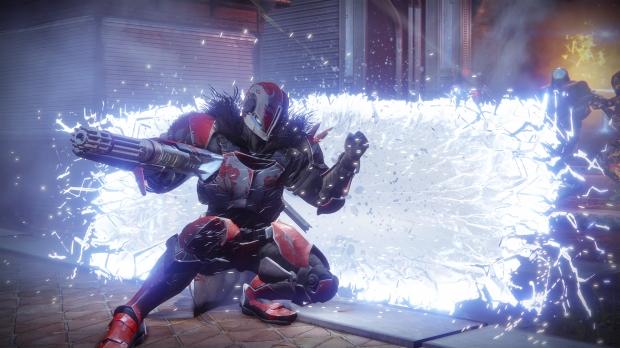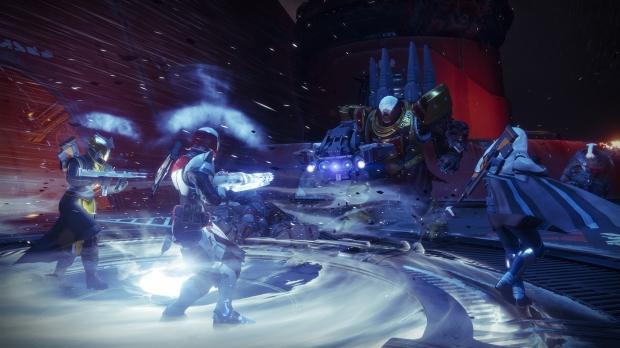 These efforts come with a caveat, however: Destiny 2 on PC has been delayed and won't launch on September 8, 2017 alongside the PS4 and Xbox One flavors. Bungie says it needs all the time it can get to properly optimize the game, so the delay may be weeks or even months--but the game should release by March 31, 2018, which marks the end of Activision's fiscal year.
Destiny 2 also won't have dedicated services on PC or consoles, and the PC flavor won't be available on Steam. Rather than make its own new online PC client network, Bungie has teamed up with Blizzard and will use the Battle.net servers and client framework to host Destiny 2.
So that means if you want to play Destiny 2 on PC, you'll have to link your Destiny account to your Battle.net account.
"Being on Battle.net will allow Destiny 2 to plug in to our existing global network, freeing up the developers at Bungie to focus their energy and resources on making the best and most fun game they possibly can," Blizzard said in an official statement.
"This also means Destiny 2 players will have access to our online social functionality, including chat with friends, the ability to see which of their friends are online in Destiny 2 or in Blizzard games, and the ability to stream gameplay directly to Facebook."

Despite the delays, the lack of dedicated servers, and the lack of a Steam release, Destiny 2 sounds like the real deal. We'll be sure to keep you updated with more info as it's released.
Destiny 2 releases on September 8, 2017 on PS4 and Xbox One, but is delayed on PC. Check below for more info on the game:
Related Tags