After last year's problems with the Galaxy Note7, Samsung launched their latest flagship, the Galaxy S8, at the end of March. The South Korean company reported huge interest in their device and the first reviews and customer's feedback seem positive.
Samsung invested a lot in marketing, and it paid off. Everyone is talking about the phone, while LG's G6 or Huawei's P10 remain in the shadow of S8.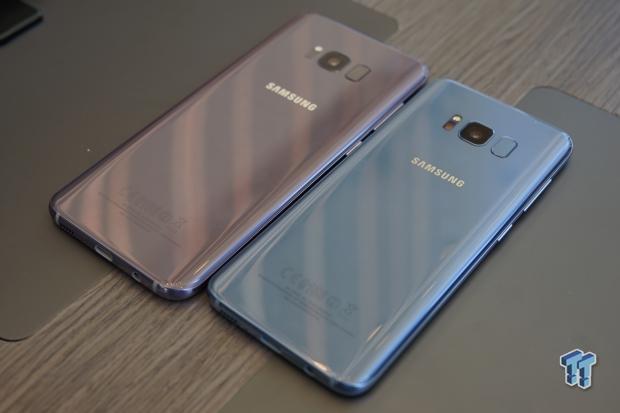 IDC's report on smartphone shipments in the first three months of 2017 revealed that Samsung is still on top of the list with 79.2 units shipped, and that was before the Galaxy S8 hit markets.
Read also: Smartphone market flourishes: Chinese manufacturers grow
So where does HTC fit in? The Taiwanese company is the leader in virtual reality with their Vive device. The company recently sold its phone manufacturing facility in Shanghai to boost their investment into their Vive virtual reality business. Although the company said the sale of the Shanghai plant would not affect its mobile division, it is clear in which direction the company is headed to.
In the world of smartphones, HTC doesn't represent what it used to. They still make good devices, but when it comes to choosing between Samsung's latest flagship or HTC's, many will turn to Samsung.
HTC will announce this year's flagship on May 16th, and the specs of the phone have already leaked. The HTC U 11 will come with Qualcomm's latest processor Snapdragon 835, same that powers the Galaxy S8.
And while the Galaxy S8 comes with 4GB of RAM and 64GB of storage (in most countries, but there is a 6GB/128GB version of the device available exclusively in China and Hong Kong), expandable with microSD card, there are rumors that the HTC U 11 might come in two version with the more powerful one coming with 6GB of RAM and 128GB of internal storage.
Read also: HTC U: Powered by Snapdragon 835 but no headphone jack
HTC has another ace up their sleeve - The Edge Sense feature which will allow you to control a number of customizable actions with gestures that you perform on the U's metal frame (instead of the screen).
But will that be enough for HTC to finally get a piece of the cake on the smartphone market? Of course, a lot will depend on the price as well. The Galaxy S8 comes with a high price - $725 for an unlocked version. However, HTC U Ultra, announced in January and with last year's processor, comes for almost the same price. This leads me to believe that their flagship won't come at a lower price but in the Galaxy S8's price range.
We've reached out to our friends at Moor Insights and Strategy and asked them what to expect from HTC's upcoming flagship. Anshel Sag, Associate Analyst at the company, said:
HTC has been a leader in the smartphone space but has continually failed to capitalize due to a lack of marketing spend or bizarre ad campaigns. The upcoming HTC U device while promising in terms of looks appears to offer nothing that would make someone consider it over an S8. Frankly, the S8 is the whole package and while HTC's hardware and software are both quite good, they are never that much better than the competition that they can convert consumers to HTC. A lack of brand recognition is also an issue for HTC since most consumers are familiar with Samsung and then maybe LG. HTC is a foreign brand to many, even this many years later. I am not even sure HTC will make a dent in Samsung's sales unless they do something completely unexpected.
We will have to wait for HTC's official launch when we will get all the details about the phone, but it is highly unlikely it will outshine Samsung's Galaxy S8.