The new HTC flagship will be unveiled in mid to late April, and it should hit global markets in early May. Last week Evan Blass revealed the name of the device, HTC U, and certain specs.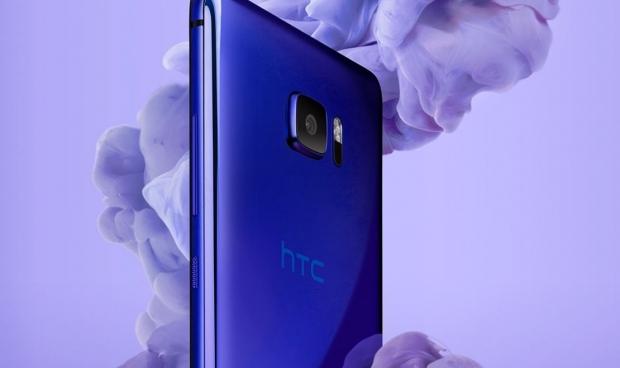 According to Blass, the HTC U will feature Qualcomm's latest processor, the Snapdragon 835. It will come will a 5.5-inch QHD display, and it will run Android 7.1 Nougat underneath HTC Sense 9.
Now, Android Headlines has leaked more info about the upcoming phone. According to their leaks, the HTC U will feature a 5.5-inch QHD display with Gorilla Glass 5 and 4GB or 6GB of RAM, depending on the market. The phone should have 64GB or 128GB of internal storage.
The new leak also says that the HTC U will have a 3,000 mAh battery.
The phone will come with Edge Sense, a feature that will allow you to control a number of customizable actions with gestures that you perform on the U's metal frame (instead of the screen). You will be able to perform actions such as turning the volume up or down by swiping along the left of right sides of the device.
More cool HTC stuff here (including the tablet that launched @evleaks): https://t.co/S3WaZkeog9

Check it out before it gets pulled! pic.twitter.com/YJwmZb0Sje

— Evan Blass (@evleaks) September 20, 2016
According to Android Headlines, you will be able to perform actions such as launching the camera or turning Wi-Fi Hotspot by simply squeezing the edges of the device. This functionality could also include squeezing the device for different periods of time to enable different functions.
Another big change is that, according to this leak, the HTC U won't have a 3.5mm headphone jack. You will need to use USB Type-C headphones or get an adapter if you want to use regular headphones.
The HTC U, as we previously heard, should come with a 12MP main camera and 16MP front-facing shooter. The device will reportedly come with HDR+ which may be HTC's take on Google's HDR+ algorithm which stacks images together and reduces noise to result in very sharp and noise-free images. While we aren't sure whether this is Google's HDR+ algorithm or not, we can assume that it will be a pretty powerful form of HDR nonetheless. It may even be possible to see what the image will look like in HDR before the image is taken thanks to computational photography.