Payday dev says singleplayer games aren't profitable
Starbreeze doesn't want to develop singleplayer-only games because they just don't make any money.

Published Fri, Apr 21 2017 2:15 PM CDT
|
Updated Tue, Nov 3 2020 11:55 AM CST
Starbreeze Studios has ascribed to a common trend in the games industry: moving away from traditional singleplayer-only experiences, and pushing towards multiplayer-based games. Why? Money, of course.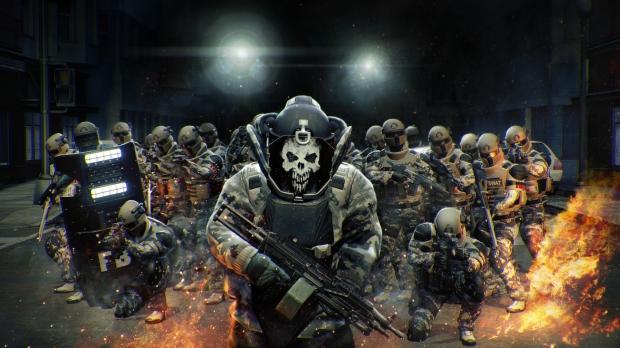 The games industry's biggest players have long been embracing the mega-popular FPS and action genres, leading to more casualized "genre-melding" video games that're typically built around online microtransactions. Today's games are less finalized shipped products and more of a continual service: instead of buying a finished game, players buy a kind of starter set that publishers expand with add-ons, microtransactions, and DLC, driving up recurring spending.
Publishers like EA and Activision have mastered this approach, and Ubisoft is doing the same with most of its games by incorporating online multiplayer in some way, namely The Division, For Honor, and Rainbow Six: Siege.
Now Payday 2 developer Starbreeze Studios flat-out acknowledges what EA, Ubisoft, Square Enix and Activision have known for a long time: offline singleplayer games just aren't as profitable as multiplayer action/FPS games. Online games not only have the benefit of a constant flow of new replayable content for gamers, which is monetized to provide a steady cash flow for devs, but also builds strong engagement to keep players coming back. When Ubisoft drops a new expansion for The Division, players return to check it out.
Speaking at the Reboot Develop event, Starbreeze's Almir Listo said the studio is a lot less likely to make games like Brothers: A Tale of Two Sons and more likely to make games like Payday.
"You need to find the thing that makes it replayable. One of the problems that Brothers: A Tale of Two Sons had for sure was that it's not replayable. It's a beautiful story, but it ends. And as many lovely emails as we've received about that game, it doesn't pay salaries."
"Payday, however, because the game is replayable like few other games... it allowed us to continue pushing out content for the game, which allowed us to keep monetising the players who were interested in the game," Listo said. And boy did Starbreeze monetize the Payday series. Payday 2 is notorious for its huge array of in-game content and DLC packs, representing one of the most saturated shooters in the industry.

Listo goes on to say that Starbreeze would like to publish singleplayer games under its new publishing label, not actually make them.
"We're great at doing co-op games and multiplayer games. That's why The Walking Dead game we're making is a co-op game, that's why the CrossFire game we're making is a co-op game. We want to focus on that, and leave the single-player games to people like you."
By the way, Starbreeze is currently working on Payday 3, and helping with Overkill's new The Walking Dead co-op shooter. How convenient!
Read Also: Gamers care most about graphics, shooters reign supreme: 2016's games sales data shows more of the same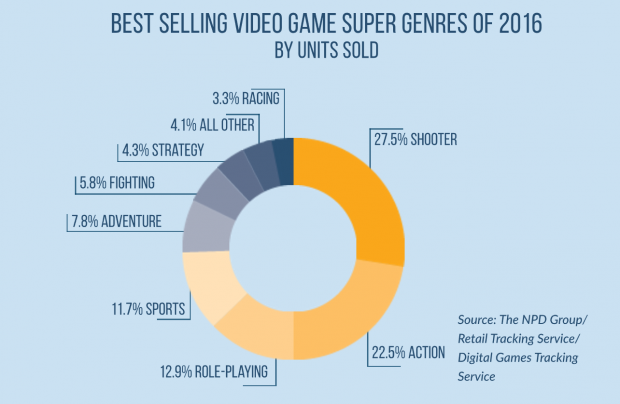 Multiplayer reigns supreme: How the industry's changed
Earlier this week we published the Entertainment Software Association's gaming trends data from 2016, which strongly reinforces Starbreeze's claims.
Gamers care most about graphics these days, and shooters reign supreme, followed by action games, and then RPGs at a distant third. So publishers and developers respond in kind and deliver what's most popular, saturating the market with shooters and action games. Even Final Fantasy 15, a game who's series harkens back to traditional turn-based RPGS, is action-based--and the anticipated Final Fantasy VII: Remake will be as well.
Look at Rockstar's Red Dead Redemption 2, a series renowned for its singleplayer story arcs that now has a "new kind of multiplayer" mechanic thrown in following the massive success of Grand Theft Auto Online. GTA Online has earned Rockstar's parent company Take-Two a rich vein of consistent cashflow.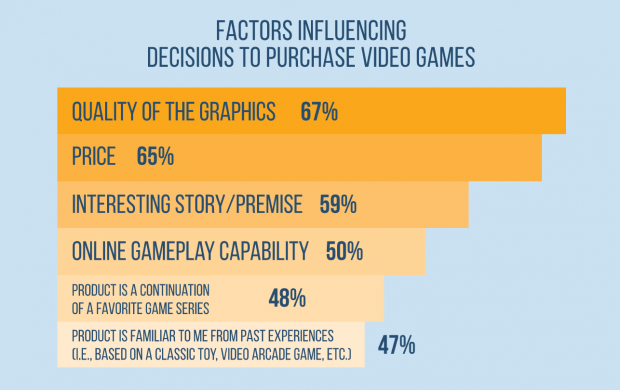 EA is no stranger to this method, but now the publisher is doubling down on action-based games. In fact, almost all of its new games will be action-based in some way, including all of its new Star Wars games--Star Wars Battlefront II, Visceral's new action-adventure game, and Respawn's third-person action game.
Mass Effect: Andromeda was a key example of watering down RPG games with action features, and infusing microtransaction-ridden online multiplayer in to boot.
EA will push this trend farthest with BioWare's new IP, which should be an online-based action game similar to Destiny. We expect BioWare's new IP to feature microtransactions and follow the same monetized engagement strategy as EA's full portfolio.
The bottom line: 2017 and beyond
The bottom line is this: expect more casualized games that deliver more of the same...just in different, and more creatively monetized ways. That isn't to say all current and new games will be bad, but it is important to recognize these industry trends to gauge expectations.
The times are a-changing, but traditional singleplayer RPGs won't ever really die off. Just look at Atlus, Capcom, Bandai Namco and even Square Enix with Nier: Automata. Nintendo has smashed expectations with its Switch console, and with Zelda: Breath of the Wild, a mega-hit singleplayer game. So exceptions absolutely exist, and they'll continue to exist.
But still I'm worried the industry will one day become too saturated for its own good and buckle under its own weight.
Related Tags