Square Enix has already confirmed Final Fantasy VII: Remake's combat system won't be ATB-based like the original game, instead favoring a new action-oriented system similar to Final Fantasy 15. Now game director Tetsuya Nomura delivers more details about the remake's combat, promising the team will deliver specifics quite soon.
"The battles in [the FF7 Remake] have greatly changed from the original, since they're something with more action in them," Nomura said in an interview with Japanese publication Dengenki PlayStation.
"The battle system in Final Fantasy VII Remake is so vastly different, so I think we need to communicate very clearly just how exactly battles will work. We're currently in the middle of elevating various aspects up to finished quality."
While fans are excited about the Final Fantasy VII: Remake, the prospect of huge in-game changes has garnered mixed impressions.
Final Fantasy VII is regarded by millions of gamers as a masterpiece, and has a huge cult following, but Square Enix won't be issuing a straight remaster: the game will have some pretty huge changes and overhauls alongside its new HD graphics.
"We've heard a lot of fans also say that they want to play the game with the original ATB style, but for the remake we're proceeding toward an action-heavy style. Of course, we've added systems that future fans will be able to enjoy, so people who are bad at action-style battles, please don't worry."
Read Also: Final Fantasy VII Remake will be a trilogy with 90 hours of gameplay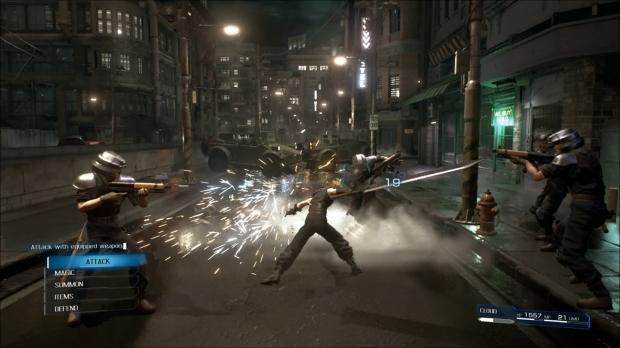 That last bit worries me. One thing about Final Fantasy 15's combat system is that it feels quite pedestrian and casualized, as if it's catered to the everyday gamer and doesn't require players to really invest a lot in understanding the mechanics.
Just look at how much FF15 changed from the unique weapons system found in the Episode Duscae demo to the dumbed down mechanics of the most recent Platinum Demo.
I'm hoping there's a learning curve in Final Fantasy VII: Remake, and that it's not dumbed down to make it ultra-accessible. But Nomura also promises that the Remake's battle system will offer something unique that hasn't been done before in other action-based RPGs:
"For those who excel at action-style battles, we're working to make this a system that's different than what you've used before and can still enjoy. Recently, we checked the Guard Scorpion at the beginning of the game, and I think you'll be satisfied with the realism you'll feel there."
Read Also: Tetsuya Nomura confirms Final Fantasy VII Remake is multi-volume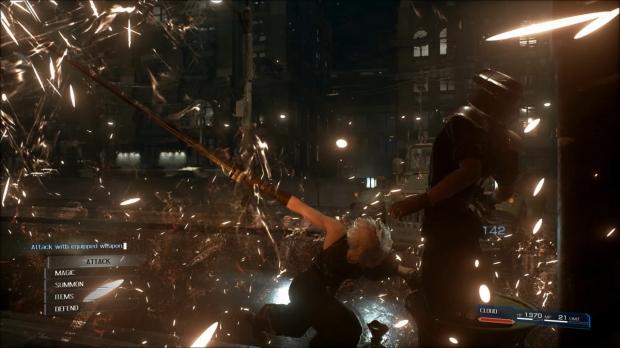 But when will we actually see the battle system in action with explicit explanations? Nomura insists the team will showcase Final Fantasy VII: Remake's new battle system's mechanics in the next update, especially since it's quite hard to imagine playing Final Fantasy VII without the classic ATB combat.
"The next time I release information about [the Remake], I think that I'll definitely have to explain the specifics of what the battle system has become to the players. I think right now that nobody is really able to imagine a concrete battle, so I'm in the middle of coming up with steps that I can show and explain to people, 'It's this kind of battle.'"
Next year marks Final Fantasy VII's 20th anniversary, so expect to see a blowout of info on the Remake sometime in 2017. We likely won't see any release date info for a while, though, so don't expect a launch any time soon.
Check below for a ton of Final Fantasy VII: Remake screenshots.