Fallout 4 might be the killer game VR desparately needs
'Fallout 4 VR is the most incredible thing you've ever seen in your life.'

Published Wed, Mar 22 2017 4:16 PM CDT
|
Updated Tue, Nov 3 2020 11:56 AM CST
Virtual Reality is undoubtedly the next forefront for interactive experiences, but when it comes to gaming, the platform still lacks a critical success point: a killer app. The Xbox had Halo, the PS4 has Horizon: Zero Dawn, Uncharted 4--but what does VR have? Right now gamers don't have a specific game that will push VR headset sales. Bethesda aims to change that with Fallout 4 VR.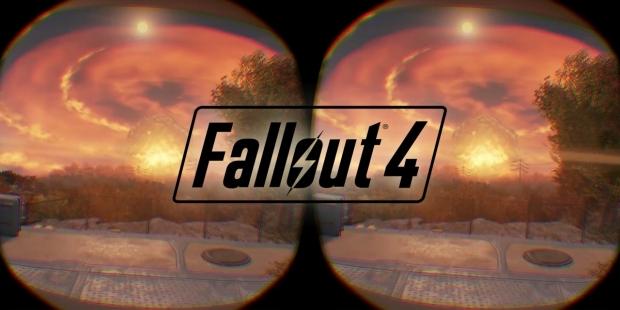 Bethesda wants to bring the entire wasteland into virtual reality by porting Fallout 4's full game into VR. Most of the time VR ports have bits and pieces of their full game counterparts, but Capcom made strides by releasing Resident Evil 7's full port onto PlayStation VR, and Bethesda might do the same.
"I talked to Todd the other day and I was like, 'Hey how's Fallout 4 [VR] coming?' and he said, 'Pete, Fallout 4 VR is the most incredible thing you've ever seen in your life. You can't even imagine what it's like playing in VR and how realistic it looks with everywhere you turn your head. It's gonna blow your mind. It's the craziest thing you've ever seen," Bethesda's Pete Hines told HipHop Gamer in a recent interview at PAX 2017.
Hines also confirmed that Bethesda will be showing off Fallout 4 VR's new mind-blowing awesomeness at E3 2017 in June.
Read Also: Fallout 4 Review: Brave New World
Right now in the gaming world VR seems to be a somewhat passing fad, and I've talked to more than a few gamers who want to simply trade in their PlayStation VR headsets because of the lack of new games and support. But with any luck, Fallout 4 VR could cause a massive resurgence into the platform and become that killer app VR so desperately needs.
As far as price, companies like AMD and even Sony are breaking VR's accessibility barriers one-by-one: AMD with its affordable VR-ready Radeon RX 480 graphics card, which brings affordable VR gaming to the PC market, and Sony, with its PlayStation VR headset which brings an affordable outlet to the console market.
It'll be interesting to see how far Fallout 4 VR has come in a year (remember it was shown off at E3 2016), and whether or not it lives up to the massive hype.
Related Tags