Bethesda attempting to bring full Fallout 4 game to VR
If Bethesda has their way, Fallout 4 may be the 'killer game' that VR so desperately needs.

Published Mon, Nov 21 2016 7:07 PM CST
|
Updated Tue, Nov 3 2020 11:57 AM CST
Bethesda has ambitious plans for virtual reality gaming, and it's already brought specific sections of Doom and Fallout 4 to the HTC Vive. But the publisher isn't satisfied with these small slices; it wants to do something bigger, like bringing the entire world of Fallout 4 to VR.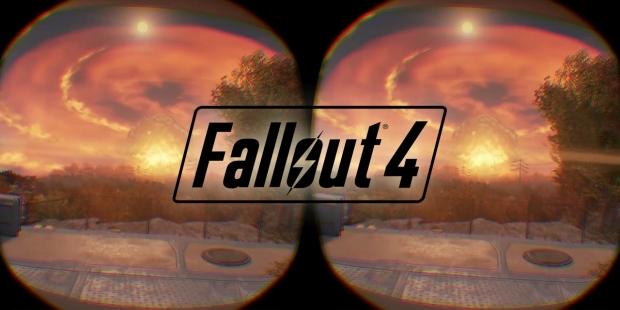 Right now most people see VR as a fad, even with AMD's efforts to bring VR-ready PC video cards to the mainstream market with the affordable Radeon RX lineup and PlayStation's accessible (yet underwhelming) console-powered PlayStation VR. This is largely due to the fact that VR doesn't yet have that critical "killer game" required to pull everyone in--virtual reality needs what Super Mario Bros. 3 did for the NES.
But if Bethesda has their way, that killer VR game would be Fallout 4. In a recent interview with Glixel, Bethesda's Todd Howard was asked if the studio plans to bring the entire world of Fallout in VR, which Howard answered with a very surprising "yes, we definitely are."
"That's the promise of VR, being in a big virtual world," Howard answered. "The core experience, meaning you put on the headset and you're standing in the world of Fallout and can go where you want, just that little bit is every bit as cool as you hope it would be," Howard said. "Once we did that, we were like, 'OK, we gotta see where this goes'."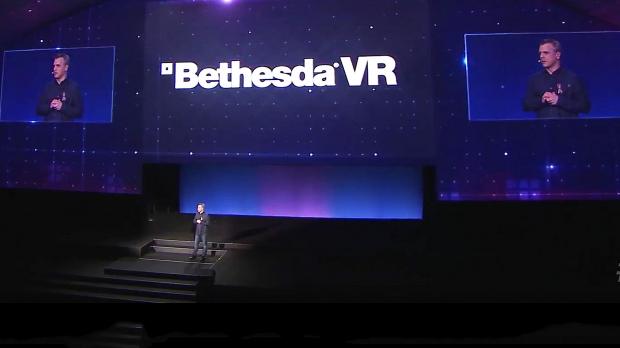 "Fallout 4 is just the beginning for Bethesda's VR plans," Bethsoft's Pete Hines said on stage at E3 2016.
A virtual reality rendition of this kind of experience could also transcend gaming as a whole and lean more towards a kind of immersive experience. Howard goes on to say that the studio understands that the games sometimes pull in the kind of person who doesn't necessarily game a lot, but is attracted to Fallout 4 or Skyrim for the immersive freedom experience.
"It did make us aware that some of the things we do speak to people who don't traditionally play games, or don't traditionally play role-playing games. They make it their own experience, and that was what was most important to us. Putting somebody in a world where they can do what they want. I think that's what's special about video games as entertainment."
It'll be interesting to see where Bethesda goes from here, especially with the HTC Vive going wireless with a new hardware attachment.
Related Tags