Final Fantasy XV made Square Enix's money back day one
After almost a decade of development and investments, Final Fantasy XV broke even on its first day of sales.

Published Tue, Feb 7 2017 10:35 AM CST
|
Updated Tue, Nov 3 2020 11:56 AM CST
Final Fantasy XV took quite some time to develop and represented a big investment on Square Enix's part. We don't know exactly how much the publisher spent to make the game, nor do we have official details on the game's regional sales figures--there's been speculation that it didn't meet its sales projections in Japan despite strong interest in the West. What we do know for sure, however, is that the game isn't being sold at a loss.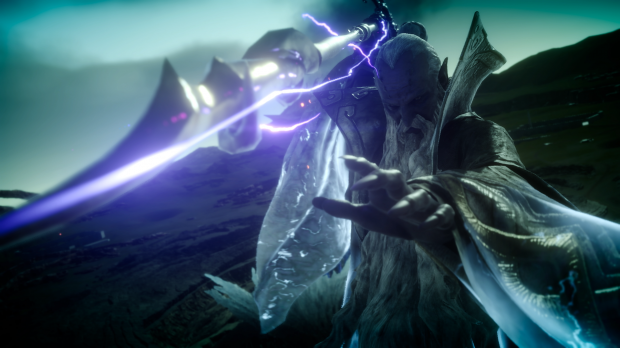 Hajime Tabata, who oversaw Final Fantasy XV's development, recently told DualShockers' Giuseppe Nelva that the experimental action RPG recouped Square Enix's full investment cost in its first day. In lieu of official figures, Square Enix confirmed Final Fantasy XV shipped 6 million digital and physical units across the globe to become the fastest-selling game in the entire franchise.
Square Enix has also just announced its Q3 2017 earnings so we can get a better picture on how its major flagship games like Final Fantasy XV performed during the quarter.
The prepared slides show Square Enix games sold a lot better in North America and Europe than in Japan; combined digital and disc sales from April to December hit 20 million in the West and only 3.61 million in Japan and weaker still in Asia.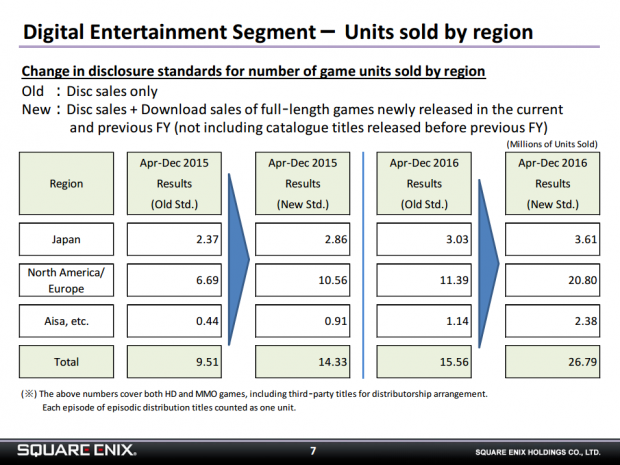 "During the nine-month period ended December 31, 2016, launches of blockbuster series titles such as "FINAL FANTASY XV" and the PlayStation®4 version of "RISE OF THE TOMB RAIDER," on top of strong download sales of catalogue titles released previously, have led to a material increase of net sales and operating income in the area of console games, compared to the same period of the prior fiscal year," reads the official third quarter Fiscal Year 2017 earnings press release.
Based on this info, we can glean that Final Fantasy XV was more popular in the West than it was in Japan. The Japanese games market is predominantly mobile-based so this makes a lot of sense, but it's not just about the market.
This latest Final Fantasy game was a risky move in terms of key changes for the franchise, and so far this move hasn't hurt Square Enix in terms of losses, but we have to wonder what the overseas sales figures are like compared to internal shareholder predictions.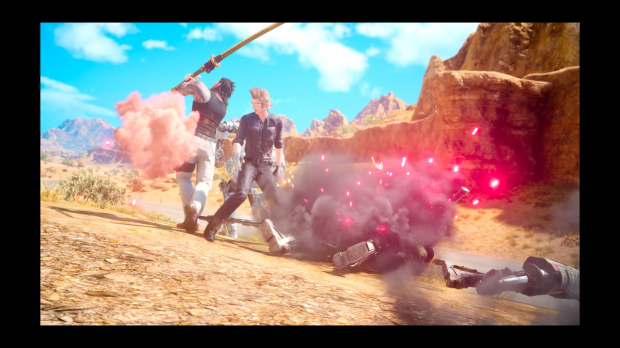 On the other hand, Square Enix might actually be so impressed with the game's sales performance to warrant new developement of a PC port.
The publisher's Business Division 2 development arm is currently using Final Fantasy XV's in-game engine to power experimental technical tests while leveraging enthusiast-grade NVIDIA GeForce GTX 1080 video cards.
The experiment tapped the raw power of dual GeForce GTX 1080s in SLI to breathe new life into Eos, offering crystal-clear fidelity and amazing effects. Essentially Square Enix is playing around with high-end consumer GPUs to see how far they can push the in-game engine.
Tabata has expressed interest in making a PC port of the game, but he warned that it'd likely require very high minimum requirements
"I'd like to release the game on PC as a technical attempt. I want to show PC users Final Fantasy XV running on high-end machines, and we personally would like to see it, too," Tabata said in a recent interview with Famitsu.
"Also, I would like to try developing on PC to pursue a unique way of playing with PC-exclusive features like making your own quests and enjoying the world using things like mods."
We've heard reports Final Fantasy XV could come to PC as early as 2018, but Tabata says it'll take at least a year to get everything optimized on the platform.
Related Tags