Death Stranding isn't a horror game, says Kojima
Death Stranding might be super bizarre, but don't call it a horror game--at least not when Kojima's around.
Published
4 minute read time
Based on the cryptic and eerie teaser clips starring Mads Mikkelsen, Guillermo Del Toro and Norman Reedus it's easy to think Death Stranding will be some dark alter-reality story with horror themes. But Hideo Kojima says his new creation won't actually be a haunting journey in the darkness of his mind--in fact it'll have a little humor.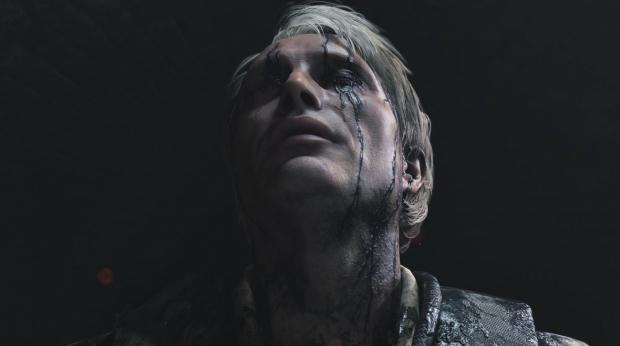 Death Stranding might be one of the most unique-looking games I've seen in a long time...but we haven't actually seen any real gameplay footage for it. Alas I'm intrigued, and I think a lot of people feel the same way. According to Hideo Kojima, who's new studio Kojima Productions has found a home at Sony Interactive Entertainment, the main reason for the teasers was to show us something that breaks the mold and makes us think. But don't expect it to be a horror game--it'll be a "different kind of game than we're used to" with action elements thrown into the mix.
"I don't have a dark mindset in particular. Death Stranding is not a horror game. I just wanted to make something that looks very unique, something you haven't seen before, something with a more artistic slant to it. I'm not pursuing a dark aspect to the game," Kojima said in a recent interview with Glixel.
Read Also: Death Stranding analysis: breaking down the bizarre
Although Death Stranding looks to be a very somber type of game Kojima Pro will keep its traditional game-building style. So you can expect a few quirky bits of humor to show up on the oily dredges of Reedus' journey. After decades of Metal Gear Solid games, Kojima has his formula down pat, and he isn't about to part with it on his newest project.
"Humor is a very important aspect for games. You play a game for a very long time - Death Stranding is a big game, too - and you put stress on the player and you lead them through peaks and valleys. Humor is an important aspect to make sure the player can enjoy playing across these peaks and valleys," Kojima continued in the interview.
"So we'll have humor in this game too, but to a degree that it doesn't ruin the world setting. It will be at an appropriate level."
Read Also: Guillermo del Toro, Mads Mikkelsen in Death Stranding
Oh, we can also expect Kojima to do some interesting fourth wall-breaking tricks and gimmicks with Death Stranding. This time around, however, the tricks will be 100% brand new.
"I don't want to use the same tricks again in the future but I would like to continue to break the fourth wall. I always want to be the first guy to do things no one has ever done before."
Death Stranding should be out by 2018, and will be fully optimized for 4K on Sony's new PlayStation 4 Pro console. We should also see a PC release at some point, but I'd imagine Sony has dibs on the release since they're publishing the game.
Check below for a list of tidbits about the game.
Death Stranding info tidbits:
The footage was for a very early cinematic sequence of the game

After 2-4 hours of playing it, Kojima says players will "realize it's something they've not used to so far"

Kojima Productions will use Guerrilla Games' new DECIMA engine to power Death Stranding, but they will customize it and tune it to their liking

Guillermo Del Toro is not helping Kojima with the game

It has nothing to do with PT

Death Stranding doesn't have a genre pinned down, but it will have "action elements", and players who enjoy action games will "naturally" slip into the game

Don't expect it any time soon -- it "probably will take some time", Kojima says

The name Death Stranding refers to a term used when whales and sealife are stranded ashore on coastlines to slowly die, stranded away from their homes. The term "Death Stranding" implies the lifeform is still alive upon being washed onto shore, and directly hints that Norman Reedus has been stranded onto a new world.

The game represents something that Kojima wanted to make at this point--he feels he needed to make this game
Related Tags