Mass Effect: Andromeda multiplayer is 'pretty seamless'
Mass Effect: Andromeda's purely optional multiplayer mode is 'pretty seamless,' and will directly connect with the meta-lore of the game.

Published Fri, Dec 30 2016 12:03 PM CST
|
Updated Tue, Nov 3 2020 11:57 AM CST
BioWare has revealed a few fresh snippets on its new amazing-looking sci-fi space exploration RPG Mass Effect: Andromeda, this time highlighting how the game seamlessly blends singleplayer and multiplayer.
Andromeda's multiplayer will be entirely optional, but the line between campaign and online multiplayer will be much more blurred this time around; "it's pretty seamless," said BioWare's Mike Gamble. Multiplayer will be narratively connected with ME: Andromeda's exploration-heavy singleplayer campaign, but don't expect the multiplayer to be seamless in the scope of drop-in/drop-out connectivity.
"There's a system that we use called the Strike Team system, and fundamentally it allows you to go between singleplayer and multiplayer within the game. And it's packaged around a meta-story of what's going on in Helios," Bioware producer Mike Gamble told Kotaku Australia.
"I can tell you that there's a loading screen - it's not entirely seamless - but it won't require you to stop your game and restart in a different mode. Because narratively it's all connected, it makes a lot of sense."
Read Also:Mass Effect: Andromeda will tell a complete story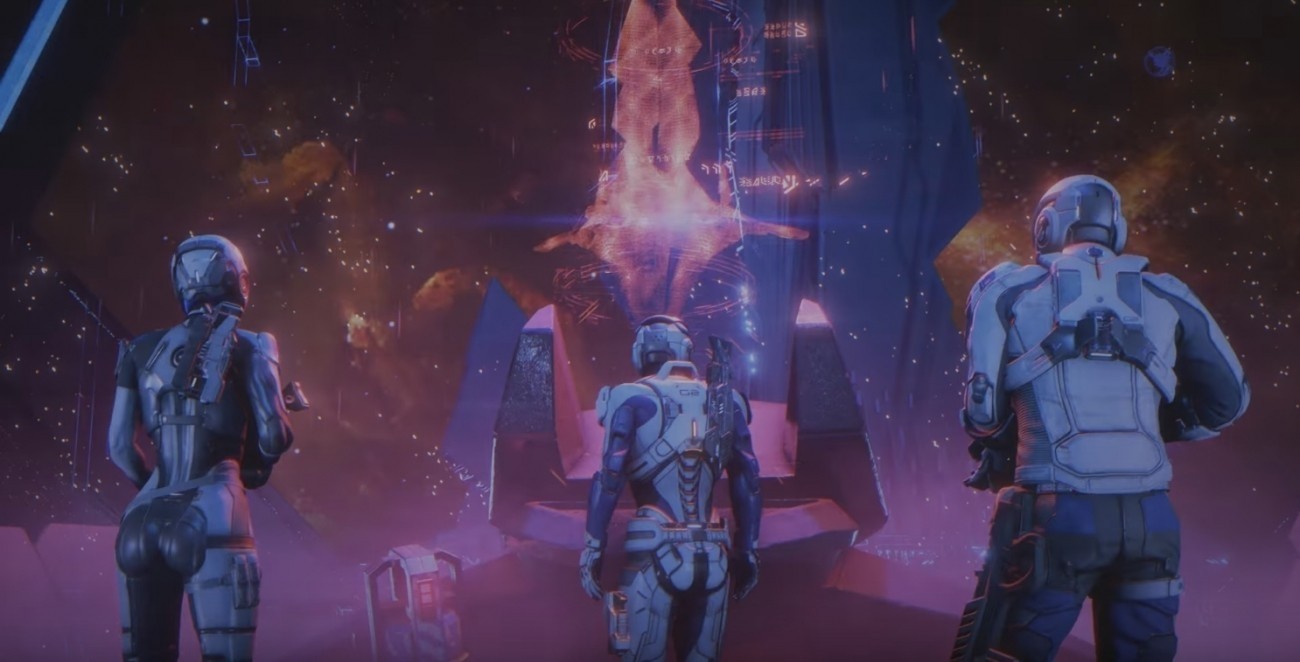 Gamble also says that Andromeda will be full of little bite-sized mini-adventures and tasty morsels strewn all across the galaxy for gamers to uncover. These little pieces are specifically hidden away for those ambitious players who want to uncover every speck of the Andromeda galaxy--and Gamble affirms that this kind of gung-ho derring-do will be rewarded in many ways beyond the campaign and side-missions.
"We have designers going throughout these open worlds and placing small little adventures, small little bits of narrative and visual story telling that we hope the players will explore to find," he explained. "They're not career path stuff, they're not even usually side quest stuff, they're little self-contained things. They're for the folks who want to go every square meter of a planet, they're going to get a lot of enjoyment about that.

"You'll see like a couple chrome corpses, a couple ... corpses, you'll look around that area, pull your scanner up, you'll find out that, 'Oh shit, something bad happened here' and that was the result of that firefight is and this is why they did that. Maybe it'll point you to somewhere else on the planet; maybe it'll just end there. But we have those kind of things and we hope that players really enjoy those."
Read Also: BioWare built Mass Effect: Andromeda from scratch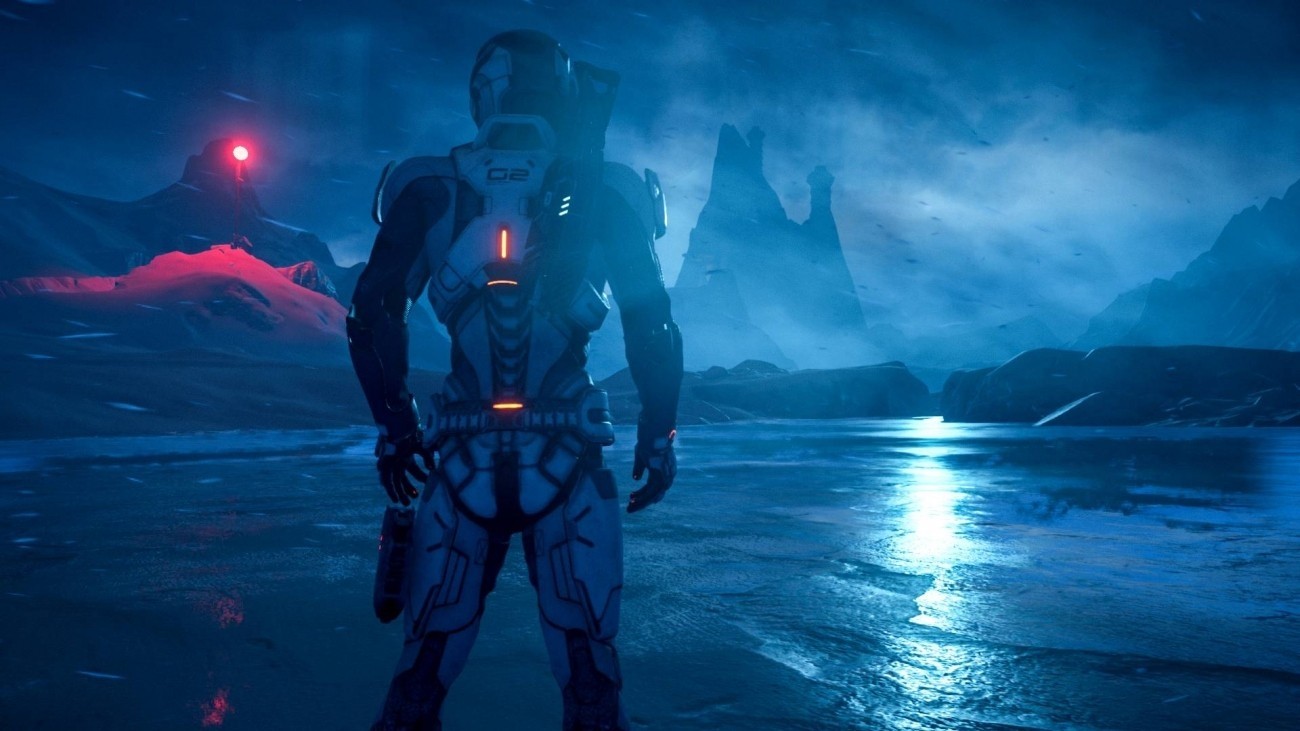 Mass Effect: Andromeda's space exploration will be seamless as well, with limited loading zones within the Tempest ship and a true sense of actually landing on planets.
"With memory limitations, with loading limitations, there was a real problem; if you wanted to go from one place to another, you had to unload everything, you had to reload everything - it was a long time," technical director Harold Chaput told Game Informer.
"It really broke the flow of the game. Now, it's so much smoother to be on the ship, land on a planet, jump around, go inside a building. It's all very seamless, so breaking down the barriers frees up the player to explore and do activities. It makes it easier to make a rich and full environment."
Read Also: New Mass Effect: Andromeda 4K footage blows us away: here's an analysis of what we saw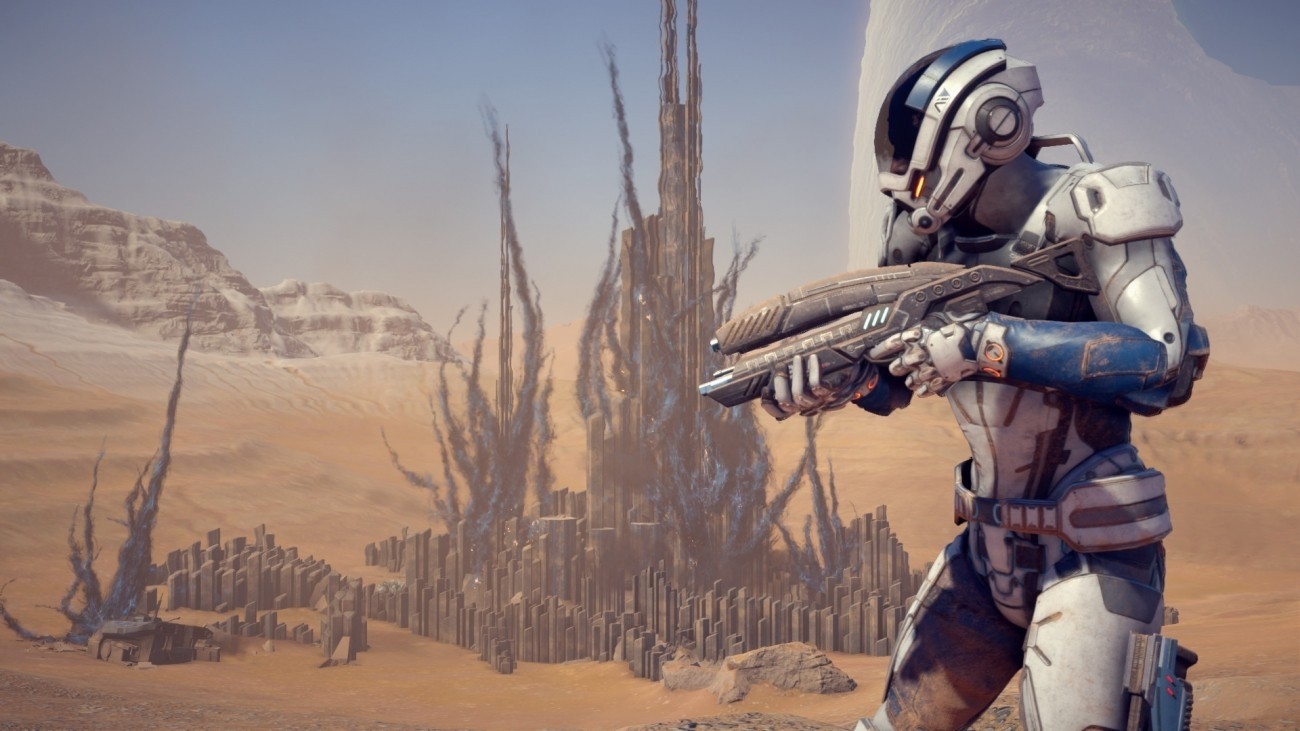 BioWare is set to showcase Mass Effect: Andromeda's first-ever PC gameplay footage at NVIDIA's CES 2017 keynote, and we could even see the game being played on NVIDIA's upcoming GeForce GTX 1080 Ti, which should be announced at the show.
Mass Effect: Andromeda is slated to release in Spring 2017 on Xbox One, PS4 and PC, but we have it on good authority it could release sometime in March.
Related Tags