BioWare has put significant effort into Mass Effect: Andromeda, and the game has been built from square one featuring all-new textures, assets, alien worlds, ships, characters, tech, powers--all the vital bits--to ensure optimum performance and quality on DICE's potent Frostbite 3 engine.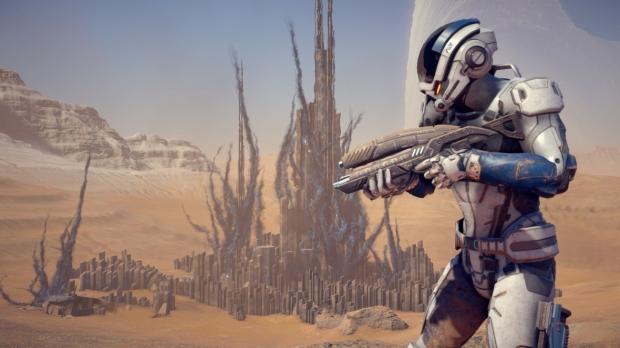 Now that EA has confirmed all of its studios and future games will be powered by DICE's powerful and flexible Frostbite 3 engine, devs like BioWare typically have to make their assets from scratch in order to transition over and ensure games run smoothly on the engine. That's the case for Mass Effect: Andromeda, which uses completely fresh assets and content to propel the series into a true next-gen feel.
Read Also: Mass Effect: Andromeda will tell a complete story, is a standalone game and not beginning of new trilogy
BioWare's Mac Walters recently told GameInformer that "BioWare built all systems, tools, and assets from scratch for Andromeda," which coincides with the game's overall new exotic and dazzling high-fidelity look.
This move also fits perfectly with the game's pioneer spirit, as BioWare has pushed into newfound territory--the same way players will push into the unknown of the Andromeda Galaxy next year.
Read Also: Mass Effect: Andromeda: everything we know so far
Although the studio has said that Mass Effect: Andromeda is the "best and largest ever game we've made," Walters affirms that that huge scope of interstellar exploration won't be quantity over quality. Each area will be "up to BioWare quality standards" and each planet will provide its own unique feel and experiences.
"The key for us has been ensuring that the content is rich and up to BioWare quality standards. Believe it or not, as massive as this is, we've actually continued to restrain the scope as much as possible so we can bring quality to each of these areas and make each one memorable.
"That's a term I use a lot - I want these places to be memorable. I don't want it to be like, the white planet, the blue planet - I want to remember the names of the locations and the characters I meet."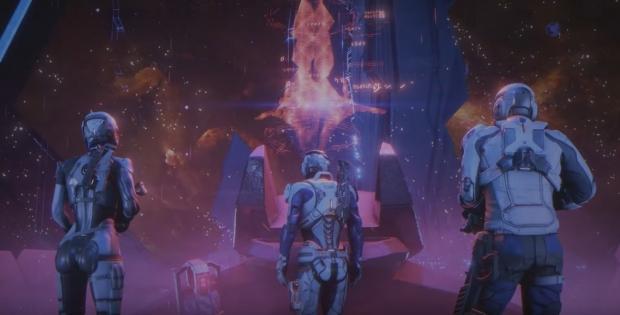 Read Also: Mass Effect: Andromeda will have huge bosses and sexy romance scenes
Mass Effect: Andromeda is expected to drop in March 2017, but EA says it will delay the game if it's necessary. It will release in 2017 across PS4 ( with PS4 Pro support), Xbox One and PC.
Check below for a bunch of screenshots of Mass Effect: Andromeda in action.
Read Also: Mass Effect: Andromeda won't be capped at 30FPS on PC