Xbox wants to be the best place for devs to make money
How will Microsoft win over devs to the Xbox brand? By negotiating content like microtransactions that make them big bucks.

Published Sat, Oct 1 2016 3:21 AM CDT
|
Updated Tue, Nov 3 2020 11:58 AM CST
Xbox division head Phil Spencer says Microsoft isn't trying to beat competitors like Sony--it's trying to be the best place for gamers to play and developers to make money. Wait...what now?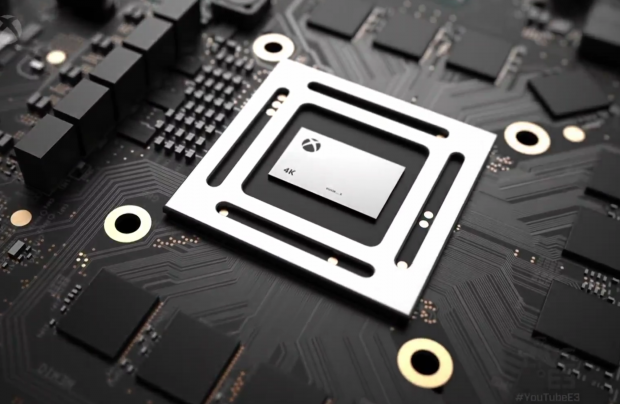 Microsoft was utterly smashed in last console generation thanks to the company's E3 2013 blunders: the PS4 completely dominated sales over the original Xbox One. But now that Sony has damaged their brand image with the new 4K-ready PlayStation 4 Pro, the Xbox brand is on a comeback streak, and gamers are starting to seriously consider the Xbox brand again.
Microsoft has a bunch of aces of its sleeve this time around, with their new cross-platform initiative that melds Xbox consoles with Windows 10 PCs, Xbox 360 disc-based backward compatibility versus Sony's hideously awkward streaming BC service, explosive sales of the new 4K upscaling Xbox One S, and the new native 4K Project Scorpio system is generating tons of buzz.
Read Also: Microsoft's plan to take over gaming might actually work
But all of these things come secondary to making Xbox the best place for developers to make money and gamers to play, at least according to Phil Spencer.
"Developers see [Xbox] as a place where they can deliver their best content, reach the most customers. And while it's not the most sexiest thing to say, make the most money. That's the thing that keeps game development going. I'm listening to them on things like game preview, supporting things like EA Access, and unique business models that publishers and studios are coming up with," Spencer said in an interview with NZ Gamer.
Spencer's explanations on why devs and publishers see the Xbox brand as the best place for their games makes sense. Microsoft understands it needs devs and publishers, so it wins them over by negotiating the kind of deals that make them the most money. This leads to features and business models like EA Access being added, and we'll likely see more content like this in the future.
Spencer also affirms that Xbox isn't just out there to beat its competitors, and that the brand isn't completely driven by playing catch-up to Sony. I'd say that Spencer is half-right, and that Microsoft has future-proofed its platform by tying it to Windows in order to do something different...but also to beat Sony (and Nintendo).
"The thing that's probably most important to me and the team is not a direct competition with Sony and PlayStation in terms of catch-up. And people question whether I'd say that if we were in the lead, but I honestly kind of believe that. We don't drive our program, thinking about how that's the primary goal."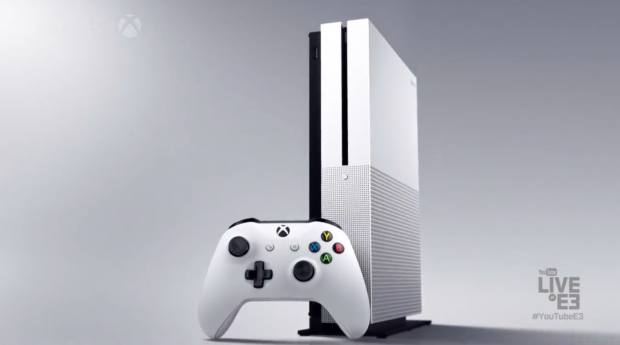 But what about gamers? Surely it's not all about the huge devs and publishers who nickle and dime gamers every chance with exploitative schemes like microtransactions, season passes, and paygate DLC?
Xbox, Spencer says, has awesome content for gamers including mods, cross-play, and Xbox LIVE. The Xbox boss knows that his work is far from over--the Xbox One is still the worst console I've ever owned, with an extremely slow OS, insane amount of updates, and awkward UI layout--but Microsoft is listening to gamers.
Without Spencer, we wouldn't have backward compatibility, cross-play, or probably even the Xbox One's Windows OneCore boost, and the company will continue to listen to its fans to shape the console they want.
"I want to be the best platform for developers and gamers. I want gamers to feel like their best gameplay experience is on an Xbox - from an Xbox Live performance standpoint, from a feature set like cross-play and mods, and game previews and stuff like XPA that we've been adding."
"So I'll say at the end of this generation - and I don't think you and I know what that is yet - but I'll say I want Xbox to be seen as a great consumer, gaming brand. Where gamers feel like they have the best experience from the capability of the hardware, all the way to the service. And developers see it as the best platform for them to deliver their best work, and make the most money."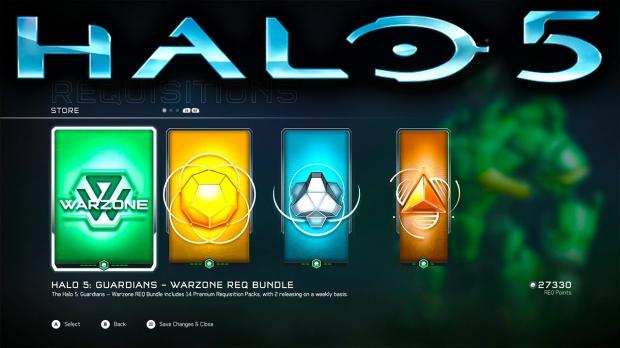 Personally I don't like that last statement: I don't like thinking that Xbox will be the brand that pushes forth weird business models that are designed to make even more money for devs than they already make. I don't like thinking Microsoft will put the needs of gamers behind the needs of developers in order to win them over.
Sadly, that's ultimately how this business goes, and it's getting worse and worse with time. Look at Microsoft's first-party games, for example. Halo 5 has devolved into a money-printing machine thanks to its casino gambling-esque microtransactions. Now Gears of War 4, one of the biggest first-party Xbox games in recent years, will continue this trend of microtransactions.
So when Phil Spencer says that he's trying to find the fine line that benefits both consumers and developers, it's clear who Xbox is going to favor first--devs and publishers. Sure Microsoft listened to gamers and added in features like backward compatibility, but I think this was only done out of neccessity in order to boost the Xbox brand's image and salvage team morale.
In any case, at least Phil Spencer calls it like it is. But it still is disappointing to realize, and I hope Microsoft Studios can learn to keep these money-making schemes out of their full-priced $60 games.
Related Tags